The nascent market for virtual-reality and augmented-reality headsets has nowhere to go but up, and with this year's launch of multiple entries into the market, 2016 could be critical to the market's success with consumers.
The devices will remain a niche for hard-core techies and gamers or move into the mainstream market. However the market plays out, the selection of products is growing.
Facebook's Oculus Rift, Sony's PlayStation VR and HTC's Vive will launch this year along with the first models from smartphone makers Alcatel and LG Mobile. Epson will launch a follow up to its Moverio headset, and Microsoft is inching closer to a consumer launch of its HoloLens.
Some of the models use smartphones as their main display, while others must be tethered to a smartphone, computer or, as with Sony's model, a game console. The devices will appear in a market that CCS Insight expects will jump globally from 2.5 million units in 2015 to 24 million in 2018.
HTC's Vive VR virtual-reality system for PCs will be available in early April at $799.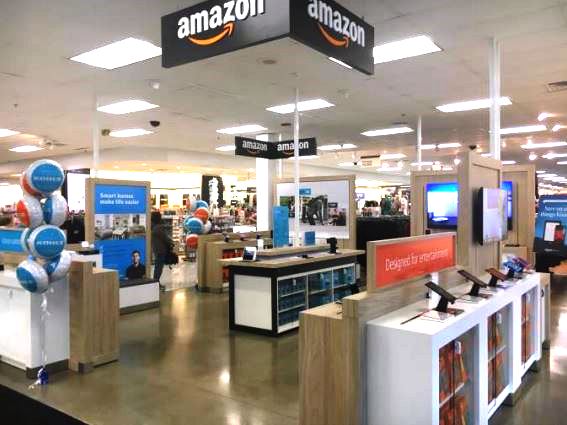 For its part, Piper Jaffray estimates that in 2016, Samsung will ship 5 million $99 Gear VRs, Facebook will ship 3.6 $599 million Oculus Rifts, HTC will sell 2.1 million Vive headsets, and Sony will sell 1.4 million Play-Station VR headsets. Annual sales of VR headsets could reach 500 million in 2025, the company said.
Research firm KZero forecasts the number of VR users growing from 4.8 million in 2016 to 28 million by 2018.
The potential is underscored by the 2014 release of Google Cardboard, an inexpensive DIY kit for building a cardboard headset VR viewer that uses a smartphone as its display. Vendors later began selling pre-assembled plastic versions of Cardboard. Consumers have already downloaded up to 10 million main Cardboard apps from Google Play for viewing Cardboard content.
In the consumer market, suppliers see VR and AR headsets initially appealing to gamers and hobbyists, such as drone enthusiasts who can see the view of their drone from AR headsets that also display telemetry data. But the platform will also take hold as a way to attend live events, visit faraway places with a 360-degree view, take remote lessons, and the like, they said.
"Most gamers will be into VR," said NPD executive director Ben Arnold. "But for VR to get critical mass, it has to grow outside gaming." Compelling VR content such as 360-degree video, navigation and the like "will be the litmus test." Hulu, he noted, plans to offer TV episodes and some original content in VR at some point this year.
Oculus Rift, on the other hand, appeals to gamers and works with a handful of Oculus-ready PCs from Alienware, Asus and Dell at suggested retails from $1,049 to $1,699. The PCs meet or exceed the minimum performance specs needed for Rift to operate smoothly.
Here are some of the latest headsets through which consumers will view VR and AR content:
Alcatel: The smartphone and tablet brand of TCL Communications is enabling virtual-reality experiences through the flagship Idol 4smartphone series, which will be sold in packaging that doubles as plastic VR goggles and use the phones as displays. Virtual-reality content such as videos and games can be downloaded onto the device from the Onetouch VR Store, a built-in app to download or stream virtual reality content from the LittlStar VR site. Alcatel promises console-quality 3D gaming on the 4S.
Epson: Epson's third-generation AR/VR glasses step up to a silicon-based OLED (Si-OLED) projection system to deliver higher contrast, wider color gamut, faster response, and elimination of the "ghosted screen" effect in AR mode. The effect shows up as a gray-screen box on the device's twin see-through lenses, framing the digital content that is projected onto the wearer's surroundings.
Epson's third-gen Moverio AR glasses use an Si-OLED projection system to project content onto twin see-through lenses.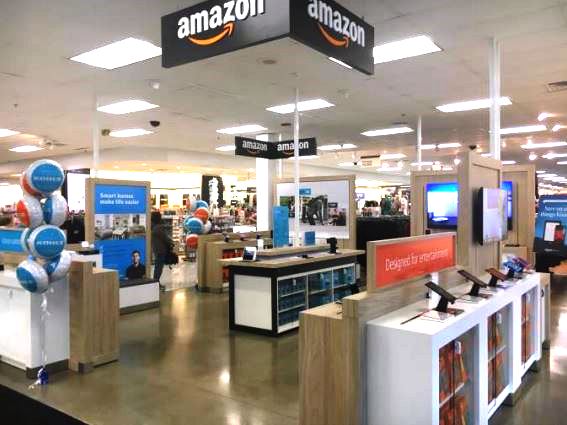 The upgrade lets users "seamlessly combine 3D digital content with the real world, resulting in true augmented reality," said Eric Mizufuka, Epson Moverio product manager. "Epson believes this is a game-changing technology that will accelerate the adoption of AR glasses."
Like before, VR can be created by clipping on an optional shade that blocks out the view of the real world.
Related: Virtual Reality Is Here (Almost)
Epson plans later this year to ship the Epson Moverio BT-300 glasses at an unspecified price.
The Si-OLED system replaces a backlit LCD projection system to project content onto twin see-through lenses. Resolution goes to 1280 by 720 from 960 by 540, contrast ratio goes to 100,000:1 from 230:1, brightness goes to 1,200cd/m2 from 1,050, and color gamut goes to 90 percent NTSC from 52 percent.
Like its $699 predecessor, the BT-300 glasses connect via cable to a handheld touchpad that also stores content and apps downloaded via Wi-Fi from the Moverio Apps Market. Downloadable content includes movies and games. Content can also be streamed from a Wi-Fi-connected smartphone. Side-by-side 3D content is supported.
HTC: The consumer version of Vive, HTC's first virtual-reality headset, will be available in early April at $799 in the U.S. and 23 other countries. The price includes two VR titles. Preorders for the long-awaited Vive, designed for use with PCs, are underway. The product was originally due in late 2015 in cooperation with Valve, the developer of game software and the Steam online game platform.
The headset combines Valve's Steam VR tracking and input technologies and HTC design to create a full-room-scale 360-degree experience that lets users walk around at home to explore a virtual space, inspect objects from different angles, and interact with their surroundings, the companies said.
Since the original announcement, the Vive has been upgraded with the addition of Bluetooth to let users receive and respond to incoming and missed calls, get text messages and send quick replies, and check upcoming calendar invites through the headset.
In other new developments, the head strap has been redesigned to offer greater stability and balance, and the display is brighter than before, HTC said.
The system comes with a pair of handheld wireless controllers with haptic feedback to bring the user's hand and arm movements into the VR world.
So users feel safe as they move around, the headset comes with front videocamera to blend real-world physical elements into the virtual world. Also to make users feel safe, the system comes with motion tracker and collision-warning system.
LG: The LG 360 VR headset is designed to connect only to the new G5 smartphone and to future LG handsets via USB Type C connector. It simulates a 130-inch TV viewed from 2 meters away with 639 PPI.
The foldable VR headset incorporates dual displays, so a smartphone doesn't have to be snapped into the headset to double as the headset's display. As a result, the headset weighs about a third of the weight of other VR headsets at 4.16 ounces, the company said.
The LG 360 VR headset connects only to the G5 and future LG handsets via USB Type C connector to simulate a 130-inch TV viewed from 2 meters away.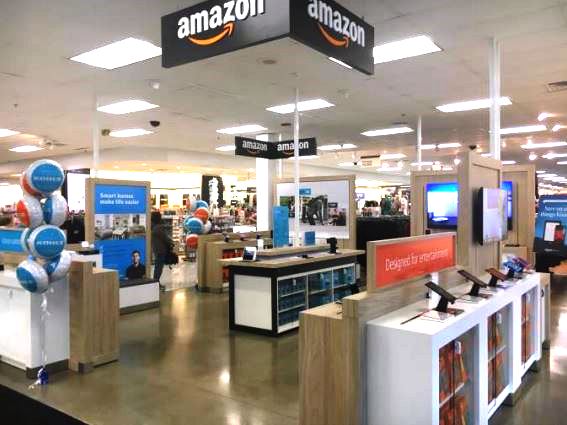 The device is compatible with 360-degree images and videos captured with LG's new 360 Cam 360-degree action camera as well as with all Google Cardboard content. It will be available in April. Headset pricing wasn't announced.
HumanEyes Promises DIY 4K VR Content Creation
HumanEyes Technologies plans August availability of a camera that will let consumers create their own 360-degree 3D and 2D VR content in 4K for VR headsets. At less than $1,000, the Jerusalem-based company plans to offer the Vuze camera, head-mounted goggles, PC editing software suite, and combination tripod and selfie stick. The point-and-shoot-type camera features 3D and 2D capture technology using eight 1080p FullHD cameras. Captured content is compatible with the Vuze's VR headset or on any VR player, VR headset, Google Cardboard, 3D device and 3D TV, the company said. Its battery and removable SD card can capture up to one hour of video, and it can be controlled by an iOS and Android app.
Latest posts by Joseph Palenchar
(see all)