Wireless multizone audio is coming to more products from NAD, which is also adapting its wireless-multiroom technology for use in custom-installed wired multizone-audio systems.
The products, which stream high-resolution audio from networked sources, are on display at the High End show in Munich.
The new products include the $3,499-suggested M32 Direct Digital integrated two-channel amplifier and the $3,999 M50.2 digital music player, shipping in June and August, respectively. The latter replaces the M50 player, also equipped with wireless-multizone audio.
NAD also currently offers the Master Series M12 preamp/DAC with wireless-multizone audio. Additional products with the wireless technology are in the pipeline, the company said.
The products incorporate proprietary BluOS wireless-multizone technology developed by sister brand Bluesound.
The M32 is the first integrated amp in the Master Series. The 2×150-watt component features phono input, dedicated headphone amplifier, four slots for adding new capabilities via plug-in modules, and proprietary Direct Digital amplification, which amplifies audio in the digital domain, converting audio to analog at the speaker terminals.
The M50.2 digital music player stores high-res audio on two 2TB hard drives, rips CDs to the hard drives, downloads high-res music directly from the cloud, streams cloud-based music, plays music files stored on a USB stick or USB-connected hard drive, and streams music from Bluetooth sources and redistributes the sound over Wi-Fi.
The M50.2 combines the functions of two previous components, the M50 player and hard-drive-equipped M52 Vault, into one component and doubles the storage capacity to 4TB. It also features 4X
more powerful processor to improve performance, especially disc ripping and processing, a spokesperson said. A new TFT touch panel display is more informative and now displays the cover art of the song that is playing.
CI products: For custom installations incorporating in-wall and in-ceiling speakers,
two new NAD products offer BluOS's networked-audio capabilities for wired multizone-audio systems incorporating in-wall and in-ceiling speakers. They connect to a wired Ethernet network instead of a Wi-Fi network to stream music from the cloud and stream high-res audio files up to 24-bit/192kHz from networked computers, NAS drives, and the M50.2 digital music player. The custom-install streamers and Bluesound's products, including Bluesound's tabletop Wi-Fi speakers, can be controlled from an NAD app and from third-party home-control systems.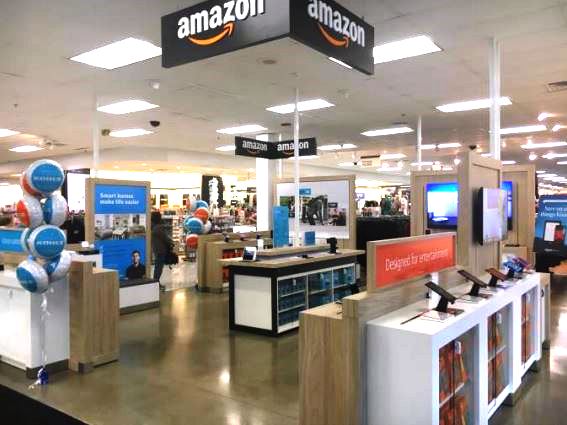 NAD's $299-suggested RM 720 rack packed with six $899 CI 720 2×60-watt single-zone streamer/amplifiers.
The two custom-install products are the four-zone $1,299 CI 580 streamer and the $899 CI 720, a single-zone 2×60-watt streamer/amplifier. Up to six CI 720 streamer/amps can be mounted in a RM 720 rack-mount accessory to fit in a single 3U-height rack space. The CI 720 is expected to ship in June, followed by the CI 580 in August. They were originally targeted to ship last December.