On the heels of last month's Moto Z2 Play and additional modular add-ons, Motorola today unveiled its new flagship, the Moto Z2 Force Edition, a shatter- and waterproof model. In addition, the company announced two new Moto Mods: a 360-degree video/still camera and an independently powered mobile game controller.
The Moto Z2 Force Edition is available for pre-order now from all four major U.S. carriers, along with U.S. Cellular, Best Buy and Motorola.com at $30/ or $33.33/month or $799, depending on the retailer. It will become available Aug. 10.
While the 360 Camera Moto Mod ($299) also will be available from all outlets at launch, the gaming controller ($79.99) will initially be a Verizon and Best Buy exclusive with availability about a week after launch. For a limited time, buyers will get a free Insta-Share Projector Moto Mod, a $299 value, via mail.
Getting a jump on next month's Samsung Note 8 and the pending Apple iPhone 8 announcements, Motorola's aggressive Moto Mod launches are an attempt to build a new kind of smartphone ecosystem. "Moto Mods gave us a story to tell — something different to bring to the market," noted Matt Crowley, Motorola's channel marketing director. "It lends itself to our overall heritage, innovative products that pushed the industry forward. These new Mods alter the experience for the user."
While Crowley said the Moto Mod product line has proven popular and has improved sales, Motorola's global smartphone market share remains in the low single-digits.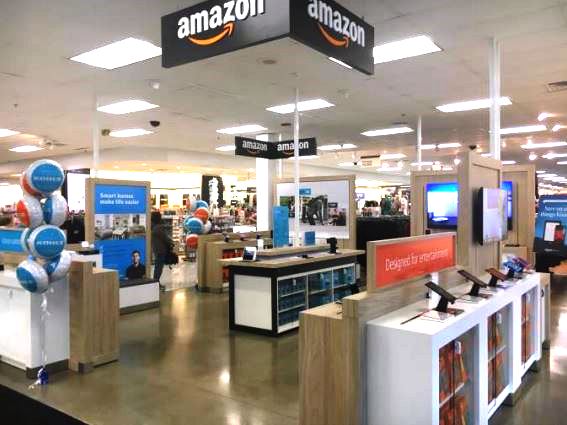 The Moto Z2 Force with the 360 Camera Moto Mod
Spec-wise, the unibody Moto Z2 Force Edition is 13 percent thinner and 12 percent lighter than the previous Moto Mod flagship, and is made from 7000-series aluminum with a hairline brush finish. It is equipped with:
*a 5.5-inch Quad HD AMOLED display;
*wide field-of-vision front-facing selfie camera and twin 12-megapixel rear lenses with laser focusing up to five meters in the dark, black-and-white capture and post-shot selective bokeh-like focus capabilities;
*a wide fingerprint reader that also adds one-touch navigation options;
*a five-layer guaranteed-not-to shatter-or-crack protective shield;
*a Qualcomm Snapdragon 835 quad core processor;
*64GB of internal memory expandable up to 2TB;
*an "all-day" 15-watt battery with TurboCharge that provides eight hours of additional power with only 15 minutes of charging; and
*waterproofing.
The Moto Z2 Force Edition also run on gigabit LTE networks; users will be able to respond to messages from the lock screen. It will be available in black, gray or gold. Updated Moto Experiences improvements include night display that automatically adjusts the screen to warmer tones at night, and instant queries in Moto Voice for quicker voice-activated weather or calendar updates.
Motorola's 360 Camera Moto Mod is a snap-on back topped with a camera that captures 4K 360-degree videos, 36 audio via four mics, and 150-degree FOV stills. In addition, the camera can live stream, and footage can be edited in the phone.
Latest posts by Stewart Wolpin
(see all)