Mobile World Congress is the global venue where smartphone suppliers unveil flagship phones, but premium-looking midtier devices and value-priced devices might take on more importance at next week's Barcelona event.
Because of heavy saturation in many mature smartphone markets such as the U.S., Europe and China, said IDC research manager Anthony Scarsella, "competing vendors will need to bring value to consumers to stay relevant in the market."
Although companies such as LG, Samsung and HTC are expected to unveil their latest flagship phones, other suppliers, such as Archos and Akyumen, will focus on value in smartphones and tablets. Victorinox, meanwhile, will team with Acer to show an accessory that adds smarts to select Swiss Army watches, and Binatone Electronics Group will unveil Motorola-branded in-ear Bluetooth headphones, a GPS tracker, and an action camera. For its part, Omate will unveil a kids' wrist-worn GPS tracker/cellphone.
Here's a quick look at some of the products:
Archos: The French electronics brand will unveil a 6-inch Diamond 2 Note smartphone at $269 and the 5-inch 50d Oxygen smartphone at $149. Thee new Oxygen tablets will be 7, 8 and 10.1 inches; prices were not disclosed. All will be available in May.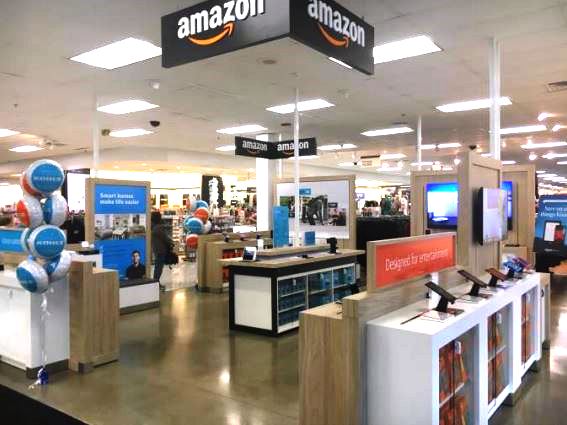 Archos' 6-inch Diamond 2 Note smartphone at $269
The 6-inch Diamond 2 smartphone features stock Android 6.0 Marshmallow, LTE, W-CDMA, GSM, 6-inch 2K IPS display, 3GB RAM, 32GB internal storage, 2GHz octacore 64-bit Helio X10 CPU from MediaTek, 3600 mAh battery, 16-megapixel main camera with 4K recording, 8-megapixel 84-degree wide-angle f/2.2 lens,
The $149 50d Oxygen smartphone features Android 5.1 Lollipop, 1.3GHz octacore Mediatek processor, 5-inch 1080p display with 440 PPI, 2GB RAM, 32GB embedded memory, MicroSD card slot 13- and 5-megapixel cameras, LTE, W-CDMA, GSM and 2100 mAh battery.
The three tablets, promoted as the company's most advanced to date, are the Archos 70 Oxygen, 80 Oxygen and 101b Oxygen, all with Android 6.0 Marshmallow, 1.3GHz quad-core processors, 2GB RAM, 1080p IPS displays, and aluminum back. The 80 Oxygen packs a 4500 mAh battery, and the 101b Oxygen packs a 6000 mAh battery.
Akyumen Technologies: The U.S. company plans second-quarter availability of its two Hawk smartphones and two Falcon tablets, both with internal projectors. Different versions are available for education and home entertainment use. Pricing wasn't available.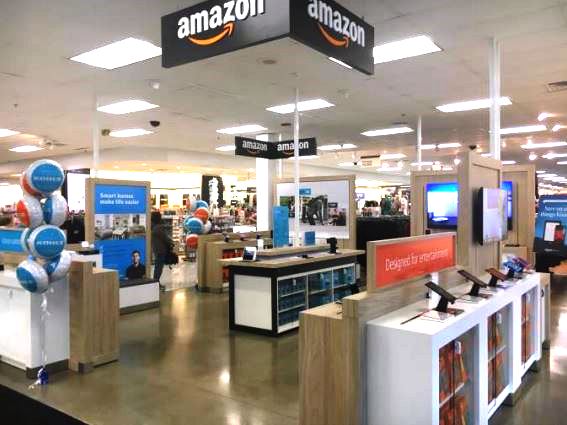 Akyumen's Falcon tablet comes in an education-market version and a mobile-entertainment version, both with built-in projector.
The Falcon EDU for education and Falcom M for mobile entertainment are promoted as the world's thinnest convertible tables with projectors. They run the Windows 10 OS. Both versions feature Intel quad-core processor and 4GB RAM. The EDU version features 200GB onboard storage and 40+ lumen projector, while the entertainment version comes with 300GB storage, 45+ lumen projector, and ability to switch between the Windows 10 and Android OSs.
The two smartphones include the Akyumen Hawk Prime, said to be the world's thinnest projector. The Android phone features an octacore processor, 4GB RAM, 300GB of onboard storage, and 45+ lumen 2K projector. The Akyumen Hawk Dimension, also promoted as the thinnest projector phone, runs on Android, and features decacore (10-core) processor, 8GB RAM, 300GB onboard storage and 45+ lumen 4K projector.
Omate: The Wherecom K3 GPS-tracking smartwatch for kids, due unlocked in April at $129, is designed for 6- to 9-year-olds. It runs on Android 5.1 and features capacitive color touchscreen with kid-friendly UI, music player and kids' apps, such as games, calculator and stopwatch.
The battery lasts for up to two days on a single charge. It triangulates a location using GPS, 3G GSM cellular networks and Wi-Fi hotspots. Bands are interchangeable.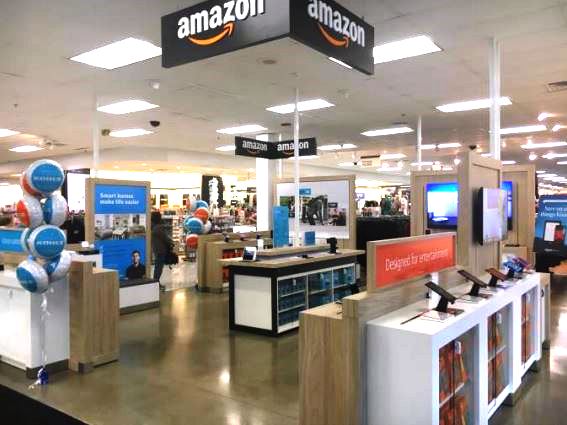 Omate's Wherecom GPS smartwatch for kids at $129.
Victorinox: The first product resulting from a partnership with Acer is a smart accessory that adds functions to existing watches in the Swiss Army INOX collection. Details weren't disclosed, but CEO Alexander Bennouna said the accessory will give the watches "multi-functionality much like our iconic Swiss Army Knife."
Binatone: A new line of Motorola-brand devices, called VerveLife by Motorola, is due in the spring and is promoted as a family of smart connected products for active consumers. The lineup includes the VerveCam HD social video camera that captures 2.5K video at 30 fps with a 138-degree field of view and live-streams video via integrated Wi-Fi. It comes with IP67 waterproof case.
The VerveRetrieve waterproof GPS tracker with built-in cellular lets pet owners find lost pets. It is IP67 waterproof, offers lifetime GPS tracking, and offers a virtual-fence feature.
Also new are six Bluetooth ear buds and in-ear headphones, all IP57 water/sweat-proof.