If you thought you couldn't be any more glued to the single screen in your pocket, you might want to take a look at LG's latest smartphone.
In multiple industry firsts, LG's V10 smartphone features dual front displays, dual front cameras for distortion-free wide-angle selfies, and a manual video mode to focus on users who create and consume a lot of video content.
The company also unveiled the industry's first Android Wear OS smartwatch with built-in cellular voice and data, enabling it to operate independently of a smartphone.
Here's what the devices offer:
LG V10
The V10's dual displays consist of a main 5.7-inch QHD 2560 by 1440 IPS display below a secondary 2.1-inch 160 by 1040 display, which can be set to be always on. The second screen can be set to display weather, time, date and battery life when the main display is off. When the main display is on, the second screen can be used as a dedicated launching area for shortcuts or favorite apps. The second screen also notifies users of incoming calls or texts without blocking the view of a movie or game.
The 6.3-inch-tall Android 5.1.1 phone comes with dual 5-megapixel front cameras to capture wide-angle selfies up to 120 degrees without distorting the picture at the corners. A software algorithm combines images from the two separate lenses, so users can take group selfies without a selfie stick, LG said.
For video-content creation, the V10 is touted as the first smartphone to offer manual mode for video. The company's G4 smartphone was the first to offer manual mode for picture taking.
With manual video mode, users can create professional-quality videos by adjusting shutter speed, frame rate, ISO, white balance and focus while recording, the company said. Videos can be recorded in HD, FullHD or Ultra HD in 16:9 standard or 21:9 cinematic aspect ratios.
While filming, users who drop the phone are less likely to break it because of the phone's stainless-steel frame, made from the type of stainless steel used to make surgical tools. On the back and bottom of the display, soft Dura Skin offers added protection while still being soft to the touch and highly resistant to nicks and scratches, the company said.
The phone also features multiple video-enhancing features, including electronic image stabilization (EIS) optimized for recording video; ability to create one video by combining many shorter videos; and 15-second Auto Edit, which creates a short highlight clip by automatically eliminating blurred frames and static scenes.
With Quick Video Editor, users change the frame rate and add after-effects such as colors and background music. To make video sharing easier, a pop-up appears after recording is finished to show the social networks through which the video can be shared.
To improve a video's sound quality, users can adjust the sensitivity of three microphones during video recording and highlight sound from one particular location.
The phone also features:
— fingerprint sensor to unlock the smartphone and simultaneously turn on the display; it also works with Apple Pay;
—Qualcomm Snapdrapgon hexacore 808 processor with 4GB RAM, 64GB storage and 2TB MicroSD slot;
–16-megapixel main camera with f/1.8 aperture;
–3,000 mAh removable battery;
–32-bit audio DAC from ESS Technology; and
–Qualcomm Quick Charge 2.0 technology to deliver a 50 percent charge in 40 minutes.
The V10 phone will be available in Korea this month followed by the United States.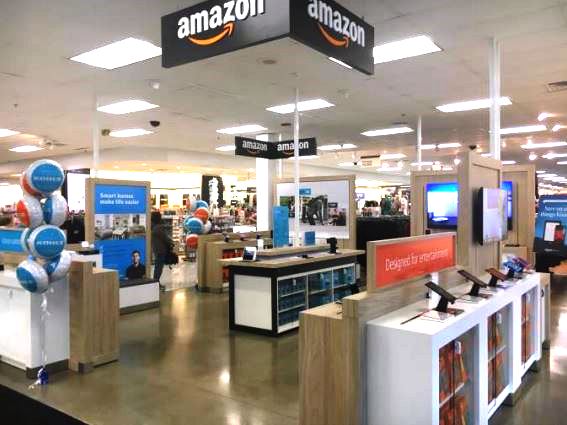 LG's Watch Urbane Second Edition is the first Android Wear watch with built-in cellular voice and data.
Watch Urbane Second Edition
The industry's 12th smart watch running Google's Android Wear OS is also the first Android Wear watch with built-in 3G and LTE cellular as well as Wi-Fi and Bluetooth
Cellular-enabled features will vary depending on whether the user's main phone is Android or iOS, the company said.
All other Android Wear watches not only lack cellular but also lack the ability to conduct a phone conversation via a Bluetooth-connected phone. The watch, however, isn't the first smart watch to incorporate cellular. Samsung offers a Tizen OS-based smartwatch with cellular voice and data, and Samsung plans a second such model.
The Second Edition is promoted as offering the highest resolution display of any smartwatch on the market. The 1.38-inch circular P-OLED display features 480 by 480 resolution with 348 PPI. It's said to resemble a classic watch thanks to a hairline-etched stainless-steel body and elastomer band.
Its 570 mAh battery and power-saving mode extend battery life to a day or more.
Three right-side shortcut buttons access shortcuts to contacts, LG Health, an apps list and the like.
The device also offers 16 included watch faces and fitness-related features such as heart rate tracking, workout tips and stress-level monitoring.
Other key attributes include 1.2GHz Qualcomm processor, 768MB RAM, 4GB storage, accelerometer, gyro, compass, barometer and GPS.
The watch will be available first in the United States and Korea at an unspecified date.
Latest posts by Joseph Palenchar
(see all)