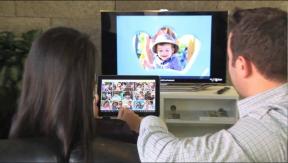 Englewood Cliffs, N.J. — LG Electronics is doing its part in the Sandy relief effort by offering victims free service for major appliances and TVs damaged in the storm in all affected states.
LG said trained service technicians are available to diagnose and repair LG-brand refrigerators, washing machines, clothes dryers, dishwashers and large-screen TVs.
Affected consumers who would like to take advantage of the free service through Dec. 31 can contact the LG Hotline at (855) 400-4640.
New York City residents who are still without power or water will have access to LG's Laundry Lounge, a high-tech laundromat in Manhattan available for free washer and dryer use through the end of November.
Local LG employees are also rallying around the company's community blood-drive effort, which kicks off next week at the LG Electronics U.S. headquarters in Englewood Cliffs, N.J.
"We've seen first-hand the devastation of Hurricane Sandy. There are lots of things that big companies can do to help, and we applaud their efforts. As a member of the local community, LG wants to make a difference, personally providing assistance to our friends and neighbors who have been impacted greatly," said Wayne Park, president and CEO, LG Electronics USA.