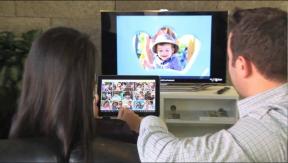 Seoul, South Korea — LG Display reported Monday its fourth consecutive quarterly net operating profit after seven losing quarters.
LG Display said earnings for its fiscal first quarter, ended in March, were 151 billion won ($135 million). The company showed an improvement from 211 billion won reported in the year-ago period, but was down 74 percent from the previous quarter.
Net income was 3.5 billion won ($3.1 million) in the first quarter of 2013, compared with net loss of 129 billion won ($115 million) in the first quarter of 2012, and net income of 319 billion won ($284 million) in the fourth quarter of 2012.
"With differentiated specialty products based on IPS technology, LG Display was able to lead the market and to achieve operating profit for four consecutive quarters overcoming seasonal factors," said Dr. Sang Beom Han, LG Display CEO. "Through continuous efforts to maximize customer value, we will further strengthen our leading position in the industry."
The company said sales of tablet and smartphone panels — items purchased largely by Apple — accounted for 27 percent of LG Display's total screen shipments in the period, down from 31 percent in the fourth quarter.
TFT-LCD panels for TVs, monitors, notebook PCs, tablets and mobile applications accounted for 43 percent, 21 percent, 9 percent, 14 percent and 13 percent, respectively, on a revenue basis in the first quarter of 2013.
LG Display said it expects panel shipments to rise between 5 and 10 percent in the second quarter from the previous quarter.