J.D. Power has issued its "2016 TV Satisfaction Report," and new winners have been crowned.
What's more, retailers should know the in-store display is still a primary source of info for many shoppers, although the number of people who report this has decreased from last year.
The annual report measures satisfaction with TVs among customers who purchased one in the past 12 months. The 1,000-point satisfaction score takes the following factors into account: performance/reliability, features, price, ease of operation, built-in online capabilities, customer service and warranty. Eligible brands included Samsung, LG, Hisense, Emerson, Sharp, Sony and Vizio.
Samsung once again ranked highest in the 50-inch or larger TV segment with a score of 859. Sony, meanwhile, displaced Samsung from its 2015 position as the highest ranking brand in the smaller than 50-inch TV segment, with a score of 843.
Among the findings:
Consumers with a TV 50 inches or larger were more satisfied than those with a smaller TV (845 points vs. 812).
Price was top of mind for all consumers. Sixty-seven percent of those with a TV smaller than 50 inches cited price as the primary reason for the selection, while 55 percent of those who purchased a larger one said the same.
Both sets of consumers said the in-store display was a primary source of information during the shopping process, with 22 percent saying they relied primarily on the in-store displays. Last year, about half of consumers said the same.
Smart TVs: 80 percent of TVs 50 inches or larger, and 59 percent of the smaller TVs, were smart.
Curved: 27 percent of those who purchased a TV 50 inches or larger chose one with a curved screen, while 17 percent did the same for a smaller TV.
4K Ultra HD: 52 percent for the larger TVs; 25 percent for smaller models.
Most common TV problems cited by consumers:
*Glare and/or reflection (25 percent)
*TV doesn't connect to Wi-Fi (18 percent)
*Remote control doesn't work properly (13 percent)
*Sound is distorted, low or missing (13 percent)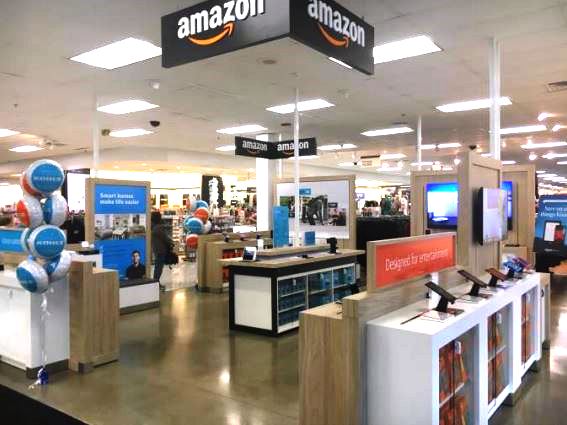 Latest posts by Lisa Johnston
(see all)