HTC focused on improving the audio, video and camera capabilities of its new flagship HTC 10 smartphone and extending its battery life by 30 percent vs. the previous-generation M9.
The all-metal-unibody phone will be available across multiple wireless providers, including Verizon Wireless, Sprint and T-Mobile, the company said. Pricing was not released, but HTC will offer an unlocked model at HTC.com for use on the AT&T and T-Mobile networks at $699 in silver or gray. It's available for preorder and ships in early May. T-Mobile said it will offer the device in May.
HTC claimed to be the first cellphone maker to offer optical image stabilization (OIS) on a selfie camera. The main camera also steps up to OIS.
The HTC 10 might also be the first phone certified by the Japan Audio Society as meeting society requirements for delivering high-resolution audio. The phone's M9 predecessor, however, also featured high-res audio, delivering 192kHz/24-bit playback.
In other enhancements, the phone adds a fingerprint sensor to unlock the phone in 0.2 seconds, a touchscreen said to be 50 percent more responsive than the M9's, and app launching that's two times faster than before, the company said. The new model also adds a USB Type C connector.
In addition, the display steps up to a 5.2-inch Quad HD (2K, 2560 by 1440) display with 564 PPI from a 5-inch 1080p display. RAM goes to 4GB from 3GB.
The device also adds Chromecast, enabling users to cast video to a TV connected to Google's Chromecast dongle.
The phone also steps up to Category 9 LTE delivering 450Mbps theoretical download speeds, up from Category 6 300Mbps download rates.
In another change, the processor is Snapdragon's 820 64-bit quad-core, which runs at up to 2.2GHz, compared with the M9's Snapdragon octacore processor running at 4x2GHz plus 4×1.5GHz.
Like before, the phone comes with 2TB memory-card slot, main camera that captures 4K video and Wi-Fi 802.11 a/b/g/n/ac.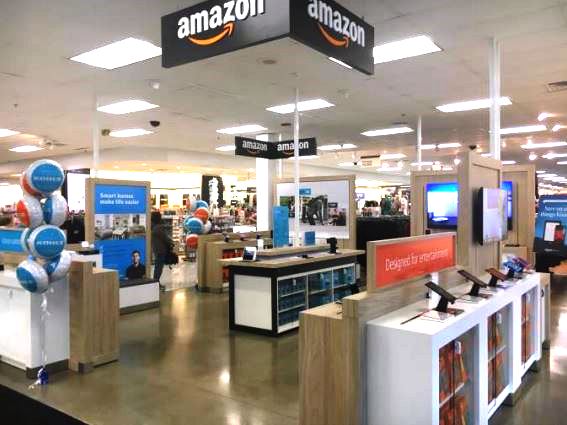 Audio enhancements: Among other audio enhancements, the phone adds 24-bit stereo recording to complement the M9's 192kHza/24-bit audio decoding and playback. In addition, the embedded stereo speakers now feature a separate woofer and tweeter for each channel with each driver powered by its own amplifier.
Also new is a "hearing-test-like" feature that analyzes the effects of a particular person's ears on headphone-delivered sound and equalizes the audio signal to deliver music as the artist intended, the company said. The phone also adds Apple AirPlay in lieu of Qualcomm's AllPlay wireless multiroom technology.
Other audio features include a high-power headphone amp, ability to up-convert 16-bit audio to 24 bits, and high-performance DAC.
Camera enhancements: Though the main camera goes to 12 megapixels from 20 megapixels, the camera now uses HTC's next-gen big-pixel UltraPixel technology to capture more light in low-light situations. The UltraPixels measure 1.55um.
HTC's previous UltraPixel technology was limited to 4 megapixels, which produced lower resolution photos when users zoomed in on a subject.
The main camera's aperture also grows to f/1.8 from f/2.0, and the laser autofocus speeds up, the company said. Other main-camera features include 80-degree lens, dual-tone LED flash for more natural colors, face detection and auto HDR.
The camera has been improved to launch in as 0.6 seconds. A Pro Mode continues to offer such features as RAW format storage.
The UltraSelfie camera steps up to f/1.8 aperture from f/2.0, to 5 megapixels with 1.34um Ultra Pixel technology, to a wider 86-degree lens, and to a screen that doubles as a flash. Selfies can be made by smiling or by voice command.
Battery: Battery size goes to 3,000 mAh from 2,840 mAh, but much of the 30 percent gain in battery life comes from a combination of software and hardware efficiencies that deliver 3G/4G talk times up to 27 hours and standby times up to 19 days.
The technologies include Smart Boost, which automatically optimizes phone memory; a game battery booster that uses less battery during gameplay; and a PowerBotics system that detects and shuts down apps that use excessive power.
An included Quick Charge charger charges the phone to 50 percent in 30 minutes.
UI: The company also simplified the UI by reducing the number of preloaded apps to only key apps chosen by both Google and HTC.
The new Freestyle app layout eliminates grids of apps, letting users place apps and widgets wherever they want on a screen. A new App Lock function adds a new layer of security by enabling you to lock any app you choose.
Gesture-controlled features include flip to mute and quiet ring on pickup.
Latest posts by Joseph Palenchar
(see all)