HP's new 13.3-inch Spectre laptop is the world's thinnest, coming in at 0.41 inches (10.4mm) in height when closed but offering premium features and performance not available in most other super-thin models, the company announced.
"Unlike the majority of other super-thin PCs on the market, this laptop doesn't compromise power or features," claimed Kevin Frost, HP's VP/general manager of consumer personal systems.
The Spectre clamshell, with a starting price of $1,249, is among four laptops unveiled today by HP.
The three other laptops are 15.6- and 17.3-inch Envy laptops and a 15.6-inch Envy X360 convertible laptop, all said to be thinner and lighter than their predecessors.
In the Spectre, high-performance features include choice of sixth-generation Intel Core i5 or i7 processors, solid-state storage up to 512GB to deliver fast boot-up and app-loading times, 8GB RAM, up to 9.5 hours of battery life, carbon fiber and machined-aluminum chassis to keep weight down to 2.45 pounds while maintaining durability, bright 300-nit 1080p IPS display, and three USB-C ports, two of which support Thunderbolt to drive outboard 4K Ultra HD monitors.
Because of widespread consumer use of smartphones and tablets, consumers expect premium laptops to offer all-day battery life, ability to turn on instantly like a tablet, and weight of less than four pounds, said customer experience VP Mike Nash. They also want Core i processors, he said. And "they don't want to compromise performance or features for thinness," he said.
Getting down: "To get it to 10.4mm, a lot of things had to be reinvented," said Nash, who called the Spectre "the next step in the reinvention of our premium notebook line."
HP made improvements to battery configuration, heat dissipation, hinge design and the display.
The company also had to eliminate a touchscreen display, but Nash remarked that "lots" of premium notebooks have been sold without a touchscreen display. "Some people are more interested in thinner and lighter over touch," he said. Among young and old, "the desire for super thin is super high." HP also had to rule out an Ultra HD display.
To thin out the notebook, the company developed a new furniture-style hinge that's recesses into the notebook's base, a battery split into two pieces "to fill every nook and cranny," and a 2mm-thick display assembly, thanks in part to a 0.4mm-thick Gorilla Glass 4 glass sheet that's "strong and thin," he said. The thinness of the glass also enables more light to pass through, allowing for higher brightness without increasing power consumption, he continued.
Also to decrease height, HP eliminated a heat sink over the CPU, instead developing a "hyperbaric cooling" system that uses a pair of fans to create "positive pressure" to push warm air out.
Keyboard technology was also redesigned to deliver 1.3mm of key travel, down slightly from the 1.5mm key travel of the Spectre x360 convertible touchscreen notebook yet more than the 0.6mm key travel of Apple's MacBook, Nash said.
The Spectre laptop is slimmer than Apple 11- and 13-inch MacBook Air laptops, whose depth maxes out at 0.68 inches at their thickest points but are as slim as 0.11 inches at other pints, Apple's web site shows. The 12-inch MacBook ranges in depth from 0.14 to 0.52 inches at their thinnest and thickest points, and the 13-inch and 15-inch MacBook Pros are 0.71 inches thick.
The HP Spectre will be available on HP.com and BBY.com on April 25 for pre-order at a starting price at $1,169, then will be available in Best Buy stores on May 22.
HP's 17.3-inch Envy clamshell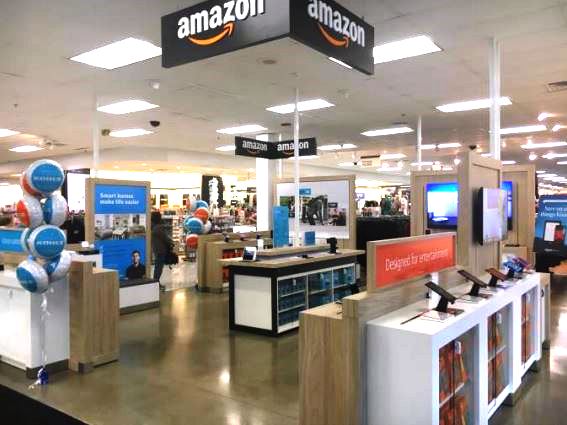 Two clamshells: To go with the Spectre, HP is also launching two Envy all-metal clamshell notebooks at 15.6 and 17.3 inches along with the 15.6-inch Envy x360 convertible.
Both Envy clamshells come with metal chassis, edge-to-edge glass display, one USB-C and two USB-A ports, and 1080p and 4K display options. Windows Hello facial recognition is available on both with optional cameras.
The 15.6-inch Envy features 16GB RAM, processor options up to Core i7, optional touch screen, and dual storage options of up to a 1TB hard drive and up to a 256GB solid-state drive. The 17.3-inch version offers 16 RAM, i7 Core processor, and single-storage options of up to 1TB HDD or up to 512GB SSD.
The 15.6-inch Envy is 6mm thinner than before at 17.95mm and 7 percent lighter at 4.4 pounds. It features 9-hour, 45-minute battery life, 1080p and 4K display options, and optional touchscreen. The 17.3-inch model weighs is 9 percent lighter than before at 6.6 pounds with 25.45mm height. Battery life is 6.5 hours.
The 17.3-inch Envy is 9 percent lighter than before, comes with 1080p or 4K screen options, offers one USB-C port and two USB-A ports, and offers 1080p and 4k options.
The 15.6-inch model will be available on HP.com on May 25 and in select retailers worldwide on June 12 starting at $779. The 17.3-inch Envy will be available at HP.com on June 1, at Bestbuy.com on May 29 and at Best Buy stores on June 12 at a starting price at $1,029.
HP's Envy x360 15.6-inch convertible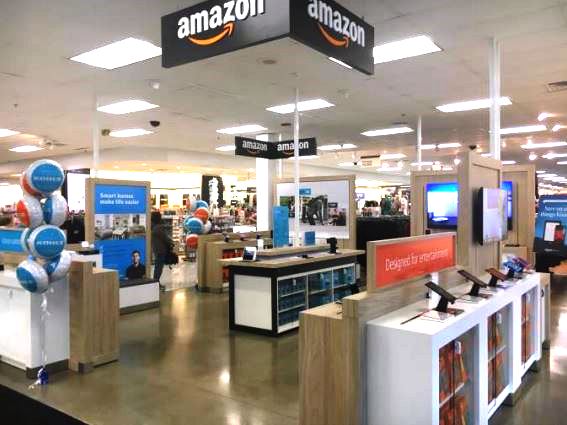 And a convertible: The 15.6-inch Envy x360 convertible will be available at BestBuy.com in May and on HP.com and in Best Buy stores in June starting at $679.
The new model is 21 percent lighter at 4.5 pounds than before and 5mm thinner at 18.8mm, comes with solid-state and hard-drive options, and features 8 percent longer battery life up to 11 hours.
It comes with 1080p and 4K display options, processor options up to Core i7, single and dual storage options with up to a 2TB hard drive and up to a 256GB solid-state drive. It also supports Windows Hello facial recognition. Two USB-A ports and one USB-C port are included.