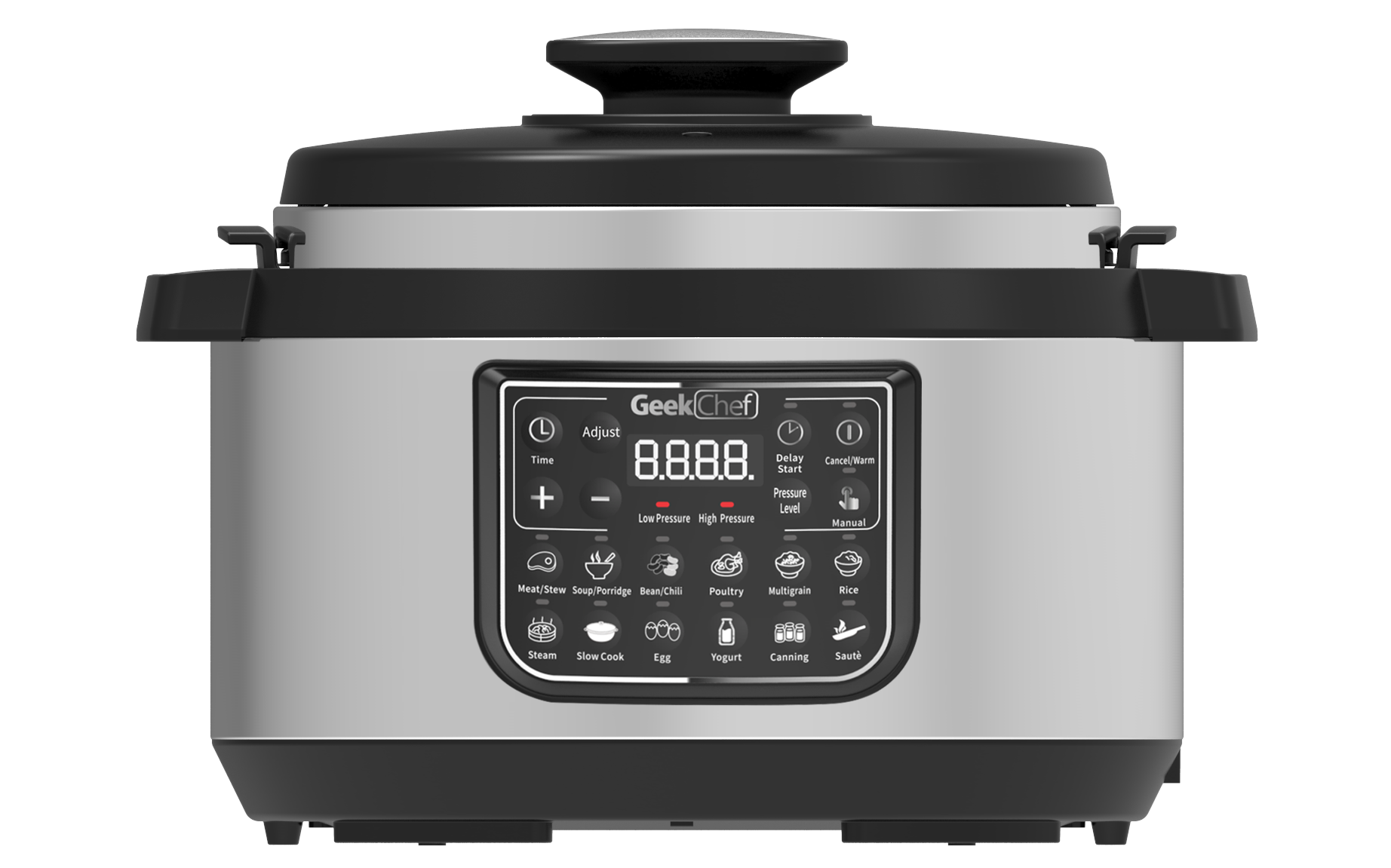 A new line of home appliances and personal comfort products from Home Easy aims to appeal to consumers both indoors and out, including one device that can take advantage of the growing pressure cooker trend.
The manufacturer of the Emerson Quiet Kool home-comfort devices recently lifted the veil on its new Geek Chef and Aire lines. The trio of new Geek Chef stainless-steel range hoods is designed for use with any 30-inch inch oven. The GBI-F30A (retail $329), GWS-A30A (retail $309) and GWS-M30A (retail $399) all boast a high intake system driven by a high-volume sealed muted motor, said to minimize the amount of smoke or grease while maintaining low operating noise.
Features include dual LED lights to light up any cooking surface, soft-touch function controls, dishwasher-safe stainless baffle filter and a steel surface. Shipping begins June 1.
See: 10 Major Appliances Straight From 'The Jetsons'
Also part of the Chef collection, the GP80-Plus oval pressure cooker is positioned toward young professionals and gourmands. It has an 8-quart cooking capacity in a Teflon-coated non-stick pot. Features include 18 one-touch programs, stainless-steel exterior, programmable timer and an easy-locking system lid that can be disassembled for cleaning. It will ship May 15 at a suggested retail of $149.
Finally, the Geek Aire outdoor/indoor fan, currently available at a street price of $99.98, is engineered for such outdoor environments as camping and remote work locations. Its built-in, 15,600 mAh lithium-ion battery is said to deliver 24 hours of continuous operation on a single charge, and comes with a USB input to charge portable devices.