In case you've been living under a digital rock, Apple's iPhone 6s and 6s Plus become available today. Here's what you need to know:
Verizon is marking the phone's launch with a launch of its own: its first annual-upgrade plan. A two-year installment plan will lets consumers upgrade annually to a new iPhone; those who choose not to can pay off the device in 24 monthly payments.
T-Mobile said it will lease the iPhone 6s for just $5/month under its JUMP On Demand program. It is also offering a lifetime network-satisfaction guarantee, and the phones will be the first iPhones to access T-Mobile's new 700MHz Extended Range LTE network.
Sprint, meanwhile, one-upped its rival by announcing consumers can lease the 16GB iPhone 6s for just $1/month. The 6s and 6s Plus will also be carrier's first iPhones with carrier-aggregation technology to accelerate peak 4G LTE download speeds to 125-135Mbps from 60Mbps in markets where the carrier operates 2.5GHz spectrum.
Cricket Wirelessbecame the first prepaid service brand to offer a new iPhone on the same day as postpaid carriers. Supplies are limited.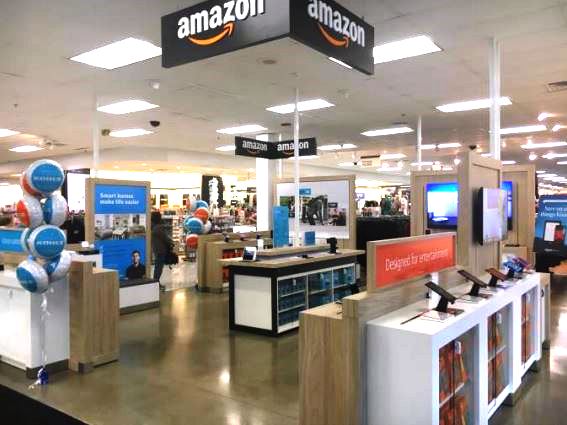 Outside Grand Central Station's Apple Store in New York this morning
Apple announced its own payment plans during the initial launch event, but skeptics abound on the effect it will have on carriers. Will consumers actually make use of them?
AT&T is apparently one of those unworried; executive VP/CFO John Stephens said at an investors' conference that he doesn't think many people will buy in to the Apple programs. AT&T will let consumers upgrade to a new iPhone after a year.
On the retail side, Best Buy has some unique offers of its own. Customers can get a new 16GB iPhone 6s for $1 with a two-year commitment to Sprint; can get up to $200 on a Best Buy gift card on a working smartphone trade in; and can cop another $200 gift card when switching carriers to Verizon or AT&T (installment payment plans) or Sprint (leasing plan).
For New York shoppers, this morning's release in the U.S. was complicated by the Big Apple visit of Pope Francis. Besides possible delivery delays due to street closures and other security measures, iPhone fans who've been queued up around Apple's flagship Fifth Ave. store — some for as long as two weeks — were prohibited from using tents and folding chairs ahead of the pontiff's arrival, USA Today reported. But their Fifth Avenue perch, just blocks from St. Patrick's Cathedral, did afford a glimpse of the passing Popemobile en route to the church. Still, lines both here and around the world were described as shorter than those for last year's iPhone 6 and 6 Plus launch, due some suggested, to online pre-ordering and the nominal upgrades for the new models.