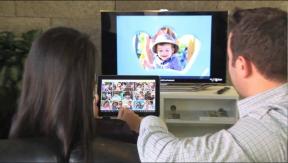 Charlotte, N.C. — Electrolux will launch the first TV ad campaign for the Frigidaire brand in decades next week.
TV spots employ a 90-year timeline that highlights Frigidaire's industry innovations, including the first electric refrigerator (1918), the first room air conditioner (1929), and the first compact electric range (1950).
The ads end in the present, with the introduction of the new Gallery Range with Symmetry double ovens that allow consumers to cook multiple dishes at different temperatures simultaneously.
Electrolux will begin airing the 30- and 60-second commercials on major TV networks during primetime on Sept. 24. The campaign, which carries the tagline "The Legend Continues," will be supported with print ads, digital marketing, in-store promotions and enhanced training programs for retailers' sales teams.
"This is a celebration of an iconic American brand," said John Weinstock, Electrolux's North American chief marketing officer. "For nearly 100 years Frigidaire has developed the innovations that have made the lives of American consumers easier, and as consumer needs change the 'legend continues' as we develop what's next for the American kitchen."