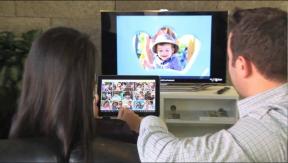 Los Angeles – Marc Finer, formerly DEG: The Digital Entertainment Group technical director, advances to the position of DEG senior director, the group said Thursday.
According to a DEG statement, the promotion reflects Finer's expanding responsibilities in focusing on emerging platforms that provide consumers exciting new experiences in both home entertainment and consumer electronics.
"As the DEG continues to expand its programs, we rely on Marc to help implement expanded programs for our membership," said Amy Jo Smith, DEG president. "With his expertise in technology, he is also able to lead us in our other endeavors."
He has been a part of the DEG since its formation in 1997. He is also the current managing director of Communication Research (CRI), a strategic consulting group that provides marketing support for the latest developments in digital entertainment.
Prior to establishing CRI, Finer served as product communications director for Sony Electronics, where he was responsible for coordinating the marketing and promotional efforts behind the launch of the CD in the U.S.
Latest posts by Greg Tarr
(see all)