It's turning out to be a big product year for Emotiva Audio, the high-performance component-audio supplier that sells direct to consumers and through retailers.
The Franklin, Tenn., company plans early-third-quarter shipments of the BasX series of stereo and home-theater components, which are designed to expand Emotiva's audiophile and home-theater-enthusiast base to embrace "lifestyle, aspirational" audiophiles on more limited budgets, president/CEO Dan Laufman told TWICE.
Meantime, the company has begun shipping its first modular amplifier series in about nine years, plans shipments of Airmotiv speakers with folded-ribbon tweeters in about a month, and plans late-second-quarter availability of its first Emersa series of base-broadening slim components. Emersa is promoted as offering audiophile performance without the size or complexity of traditional audiophile products.
The three series of products were unveiled at January's CES.
In other product developments, the company is developing:
—its first A/V processor with Dolby Atmos and DTS:X surround decoding, due next year in the X series.
–its first Emersa-series A/V receiver, due about two months after the other Emersa products ship.
–and a $299 circuit board that adds HDMI 2.0a with HDCP 2.2 to existing X-series components. In May, the company will also make a running change to the components, which currently feature HDMI 1.4a and an earlier version of HDCP.
Also to build volume, the company began adding dealers to its distribution strategy last year, having previously focused on selling direct to consumers through Emotiva.com. The company has signed up 60 U.S. dealers to date, with additional retailers coming on board at a pace of a couple per month, Laufman said. Also to build volume, the company opened up sales a year ago to international distributors who are selling in more than 20 other countries.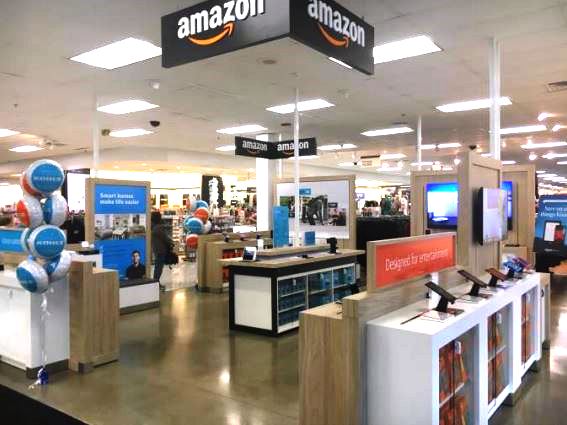 The $599-suggested BasX multizone amp delivers 8×50 watts into 8 ohms, with channel pairs bridging to 100 watts into 8 ohms.
BasX series: To expand its customer base, the company developed the BasX series to deliver "audiophile power and performance at price points that allow a far larger segment of the market to enjoy high-end audio," Laufman said.
The series consists of the following nine components:
–the $299-suggested PT-100 stereo preamp/tuner with phono preamp, 96/24 USB input, and input for optional Bluetooth module;
–the $399 IA-100 tuner/amplifier, which adds a 2×50-watt amplifier to the PT-100;
–the $199 half-rack-width A-100 integrated amplifier;
–four power amps starting at $299 for a 2×75-watt model and topping out at $599 for a 7×100-watt model, with two- and five-channel models in between;
—the $599 A-800 multizone amplifier with 8×50-watt rating and bridging capability; and
–the $599 MC-700 7.1 A/V processor with five HDMI 2.0a inputs, HDCP 2.2, room correction, manual parametric EQ on all channels, USB audio and 7.1 analog inputs. It doesn't decode Atmos or DTS:X.
BasX replaces the Ultra series, discontinued about a year ago, and offers more SKUs, improved build quality, and enhanced feature sets at lower prices in some cases and, in other cases, prices that are no higher than the previous Ultra components.
The company is considering a line of BasX speakers, Laufman noted.
Other series: In other developments, the company's reference-level XPA Gen 3 series of modular amplifiers will get the option of accepting 2×75-watt stereo modules, due in 60 days, to complement a 300-watt-mono module.
Consumers and dealers order an amplifier chassis with the amp modules they want. The chassis will accept a mix of stereo and mono modules.
A single amplifier chassis accepts up to seven modules, and with the planned 2×75-watt stereo module, the chassis will drive up to 14 channels. Sometime in the summer, a third module called a "doublewide" will be available, rated at 2×600 watts. The chassis will accept up to three doublewides.
With standardized modules, Laufman said, the company is able offer lower prices than it could if it "developed different variants of essentially the same amp," in part by reducing the company's inventory costs, Laufman explained.
An XPA amp with two 300-watt mono modules retails for $999. The price goes to $1,999 for a seven-channel version with seven mono modules.
"Over time, our customers and dealers will find uses we don't anticipate today," Laufman said.
For its part, the Emersa series includes a $999 EMP-1 7.1 A/ processor with HDMI 2.0a and HDCP2.2, three amps, a stereo integrated amp, and a $599 stereo preamp with three modular input options, including one module with USB, Wi-Fi, Bluetooth, and Ethernet.
Emotiva builds its products in Nashville so it can ship orders within 48 hours of getting an order from dealers and consumers. "The days of real deep inventories [at retail] are gone," Laufman noted.
Latest posts by Joseph Palenchar
(see all)