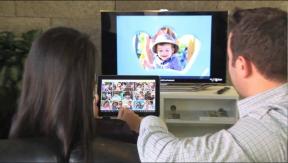 Stockholm, Sweden — Electrolux said strength in its North American operations couldn't offset the impact of weak European demand, unfavorable currency fluctuations, and higher marketing and capital investment costs during the third quarter.
The result, the world's No. 2 majap maker reported, was a 29 percent decline in third-quarter profits to 656 million kronor, on essentially flat sales of 27.3 billion kronor for the three months, ended Sept. 30.
Excluding the impact of unfavorable exchange rates, which were fueled by the strong Swedish currency, net sales increased 4.9 percent.
Results were brighter in North America, where favorable market development, new distribution channels, a more profitable product mix and the U.S. housing market recovery drove strong sales and earnings growth, president/CEO Keith McLoughlin said.
Specifically, North American profit grew 11 percent to $86 million as Electrolux increased sales of kitchen packages and sold higher-margin products to the builder trade and across all retail channels.
Revenue for the North America segment rose 8 percent to $1.3 billion, driven by double-digit sales growth in cooking and refrigeration, and solid gains in the company's dishwasher business, a spokesperson reported.
In particular, strong sales of French door bottom-mount refrigerators helped Electrolux outpace industry growth in refrigeration, the company said.
During the quarter the manufacturer also introduced new induction cooking and dishwasher products in the North American market under the Electrolux and Frigidaire brands.
McLoughlin said the company is raising its full-year U.S. industry shipment forecast from 5 percent to 7 percent unit volume growth to an increase of 7 percent to 9 percent as the housing market recovery continues to stimulate appliance demand.
He added that Electrolux is continuing to consolidate cooking production in North America and is expanding into new distribution channels within that market.
To address the earnings decline, McLoughlin is cutting 2,000 jobs, or about 3.3 percent of the workforce, mostly outside the U.S.; shutting a refrigeration factory in Australia; and reevaluating its production in Italy, all in an effort to trim 1.8 billion kronor in annual costs.
"We can't run the place on hope," he said on an earnings call, "so we have to take action now."
Latest posts by Alan Wolf
(see all)