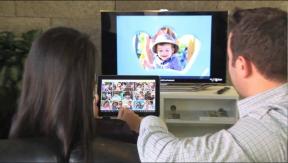 Stockholm, Sweden – Electrolux has slated early 2013 for the U.S. launch of its new Grand Cuisine ultra-luxury range.
Introduced this week in Europe, the customizable cooking center offers nine separate elements: a combination convection and steam oven, a rapid-cool "blast chiller," separate induction and gas cooktops, a searing plate, a vacuum sealer, a stand mixer and a Bespoke ventilation system.
The cooking platform also features interactive touchscreens, and is offered with an optional Molteni French-style ultra-premium commercial-grade oven.
The starting price in Europe, excluding the Molteni oven, is 80,000 euro, or about $105,000. Electrolux said the price includes an in-home instructional visit from a top chef.
The manufacturer described Grand Cuisine as the first professional cooking system for home use, and the first to allow consumers "to fully recreate Michelin-star restaurant experiences" in their own kitchens. It said the platform was borne of consumer research that identified an increased interest in fresh, healthy ingredients and in culinary and restaurant experiences.
"The launch of Grand Cuisine is a decisive strategic move," said Electrolux president/CEO Keith McLoughlin. "Electrolux has a long history of consumer-insight-driven innovation and professional expertise. We have the credentials to lead the home-cooking revolution and have moved to meet this consumer need by further leveraging our professional expertise."
Indeed, the company said it has been partnering with some of the world's finest chefs for more than 90 years, and that its products are used by almost half of all Michelin-starred restaurants in Europe.
According to an Electrolux spokesperson, Grand Cuisine is still awaiting final UL approval and won't be available domestically until early 2013. The product will be sold exclusively through the company's customer services team and select architects and designers.
For more information, visit GrandCuisine.com.
Latest posts by Alan Wolf
(see all)