Savant, the supplier of custom-installed home-automation systems for the luxury market, is going retail and direct to consumers for the first time with the launch of its first DIY system, a premium-positioned system due in stores in early December.
The system, initially focused on home entertainment and basic lighting, will be available in early December from Savant's web site, BestBuy.com, and Savant's custom integrators, which include 80 Magnolia Design Centers. Additional distribution is in the works, including brick-and-mortar CE retailers.
With the new system, "the Savant experience is available to everyone," including the company's ease of use and bullet-proof design, said product management director George Katsiris.
For custom integrators who sell more elaborate custom-installed home-control systems, the products can be sold as add-ons to simple jobs such as mounting a TV on a wall, he noted.
The product will be displayed at this week's CEDIA Expo.
Product lineup: The DIY line includes a Bluetooth-equipped remote with 2.8-inch color curved-lens touchscreen, hard buttons, directional pad, and voice control. The remote's tabletop charging dock features built-in 360-degree IR blaster, Bluetooth and Wi-Fi. A tabletop host (or hub) is equipped with Wi-Fi and Bluetooth. And an additional battery-powered IR blaster with Bluetooth is available for placement inside a home-entertainment cabinet. All are included in a retail-packaged box at a suggested $499.
Separately, consumers can buy a Savant-brand Wi-Fi plug-in adaptive-phase lamp module, an extra battery-powered IR blaster with Bluetooth at $69, and a $399 package consisting of the remote, dock/blaster, and host.
The suggested retails are unilateral minimum resale prices. There are no monthly service fees.
The remote is the industry's first to let users create scenes, Katsiris said. Scenes can also be created via the company's Android and iOS apps for phones and tablets. The apps also let users control the Savant system from within the home or remotely.
The battery-powered blaster operates on two AA batteries that last for more than a year.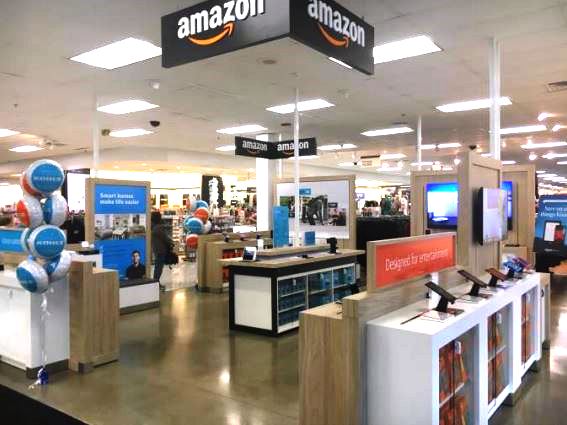 Savant's Wi-Fi- and Bluetooth-equipped host fits in a hand and features an aluminum top.
How it works: The remote sends commands via Bluetooth to a dock/blaster up to 100 feet away. The dock/blaster translates the commands into IR codes that in turn are blasted to control TVs, cable boxes, settop video-streaming devices, game consoles and the like in the same room as the blaster.
The dock/blaster also sends commands from the remote over Wi-Fi to the host, which fits in one hand and can be placed on a shelf. For now the host sends IP commands over Wi-Fi to control Sonos systems and Savant's lamp modules. Both Sonos and Savant are partially owned by KKR.
In the future, however, Savant plans to add IP control of smart TVs and other networked home-entertainment devices. The company will also roll out updates to add control of additional home-automation products, mostly equipped with Wi-Fi and Bluetooth, Katsiris said. They will be added "very, very soon" and on a consistent basis, he noted.
The company "won't integrate with everything" but will take a curated approach to integrate with the best products, Katsiris continued. "The approach will deliver "the value and benefits of an ecosystem, without integrating with everything to deliver mediocrity," he explained.
Other features: The Wi-Fi lamp module also features Bluetooth so users can use their phone's Bluetooth and Savant app to scan for new devices and add it to the Savant network.
The system connects to Savant's Cloud server to download the IR codes of the consumer's products as well as programming guides and channels for the user's TV-service provider. The server stores IT codes for more than 380,000 devices.
From within the Savant app, users access 80 percent of the features of Sonos' own app. The Savant app also adds a new feature, showing users the most recently played Sonos source or playlist.
Changes made to scenes on the remote app will automatically appear on the remote, and vice versa.
Premium look: To underscore its premium position, the system' remote is made from metal, polycarbonate and rubber, and the host features an aluminum top.
Latest posts by Joseph Palenchar
(see all)