Lat year, CES 2016 provided one of the most significant recent announcements in the video space as Reed Hastings stated Netflix was going global. Twelve months later, Amazon announced the immediate availability of its Amazon Originals video service in over 200 countries, fuelling the battle for global share and solidifying its position within the video service eco-system.
This move by Netflix and now Amazon is indicative of the trend towards the increased globalization of the content sector, as service providers seek to benefit from economies of scale across technology, content rights and the ability to increase the return on their original production investment across a larger user base.
This latest move is also illustrative of the continued emergence of the OTT channel business, enabling consumers to effectively build a pay-TV package with direct to consumer services, although it is mainly pay-TV subscribers who take SVoD; this is particularly true outside of the U.S. In the U.K. for example, almost one-third of pay-TV customers subscribe to Netflix, twice as high as free-to-air viewers, according to Futuresource's recent "Living With Digital" consumer research survey.
The emergence of OTT channels is a proposition that is further enhanced by Amazon in the U.S. with its virtual aggregation of these third-party services on Amazon Channels, with Roku also developing a similar offering of late.
As much as Amazon is a household name in key markets such as the U.S., U.K. and Germany, until this week its retail business is only available in around a dozen countries, with streaming video available in just five markets until now, a modest reach compared to Netflix's pre-global deployment. Where it is present, it has become a key rival to Netflix. In Germany there are currently approximately twice as many Amazon video users than Netflix users; more as a result of the strength of its retail (including Prime) business than video service however.
Amazon's global deployment now means it must rely on the quality and interest in content alone and more specifically its own content, as in most markets that is what the proposition will be limited to. However, with an estimated $3 billion earmarked on spend per year – and rising, led by Top Gear re-incarnation, "The Grand Tour," its commitment to offer quality and differentiation is clearly visible. And it is perhaps this differentiation that is resulting in consumers opting to take multiple services, with little overlap in content offering. In the U.S. over 50 percent of Netflix subscribers also use Amazon Prime Video.
The recent addition of download functionality on a wide range of Netflix content further enhances its service, although this has been available on Amazon Prime Video for some time. Approaching 70 percent of U.S. Amazon Prime Video users say they use this feature on Amazon Prime Video, according to Futuresource's "Living With Digital" survey.
Despite consumers increasingly accessing online video services daily through portable devices, the TV continues to win out as the main platform for premium video, to which point development and differentiation of online video services centers around improved experience as much as content. With leading services along with smaller platforms such as Fandango Now offering 4K and HDR content (and let's not forget their initial forays into VR). While such enhancements offer new monetisation opportunities, they are also helping position such services at the forefront of quality.
Wedded to the quality of experience is search and discovery, an age-old phrase, still often overlooked by many content services. In this new era of consumers utilizing the many multiple services at their disposal, both locating and the time taken to access content is of increasing importance. Therefore the ability for cross service search, navigation and intelligent recommendation becomes the new battle ground and one which brings with it some big names, including Roku, Amazon, Apple and Google. Such companies will continue to develop their offerings and interfaces with the potential to displace the traditional pay-TV service in the longer term.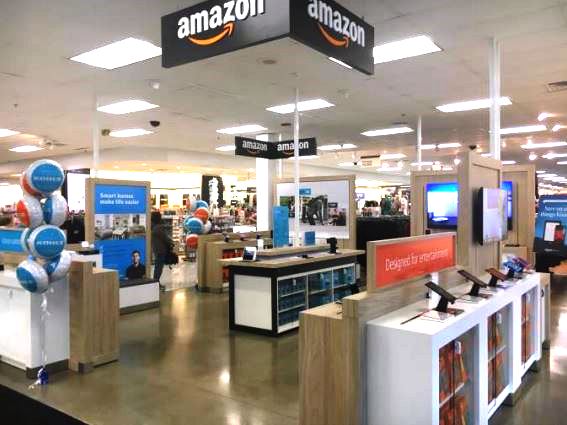 Latest posts by David Sidebottom, principal analyst, Futuresource
(see all)