Samsung upped the camera and gaming performance of its new Galaxy S7 and S7 Edge smartphones, brought back a removable memory-card slot, and added other new features to the models at the Mobile World Congress.
The company also entered two new accessory categories with the launch of:
–the sphere-shaped Gear 360 36-0-degree action camera.
–and the Connect Auto connected-car accessory, which incorporates LTE, offers telematics services, and doubles as an in-car Wi-Fi hot spot.
Camera advances: To boost camera performance in the Android 6.0 Marshmallow phones, the company added multiple new features. One is Samsung's widest-aperture lens at f/1.7 on the main and selfie cameras to capture more light in low-light conditions. The predecessor phones featured an f/1.9 main-camera aperture.
In addition, pixel size grew to become 30 percent larger than iPhone 6s Plus pixels to deliver sharper pictures.
Low-light autofocusing accelerates with the first-ever use of Dual Pixel sensor technology in smartphones. Each pixel has two "eyes" to speed up focusing, the company said. All pixels, not just a small percentage as on the iPhone 6s Plus, are used for autofocusing, the company added.
Also to enhance camera performance, a panorama mode delivers full-screen panorama pictures instead of wide but short horizontal strips.
Gaming: The phones are optimized for gaming, thanks to high refresh rates, longer life batteries, and the first smartphone implementation of the Vulkan API, which brings a PC gaming experience to smartphones, said Samsung VP Justin Denison. The technology allows for faster speeds, smoother effects, lower power consumption, more objects and movie-like artistry, the company said.
Gaming tools let users block calls during gameplay, disable certain keys so they're not inadvertently hit, and the like.
Both camera feature 12- and 5-megapixel cameras compared to their predecessors' 16- and 5-megapixel cameras.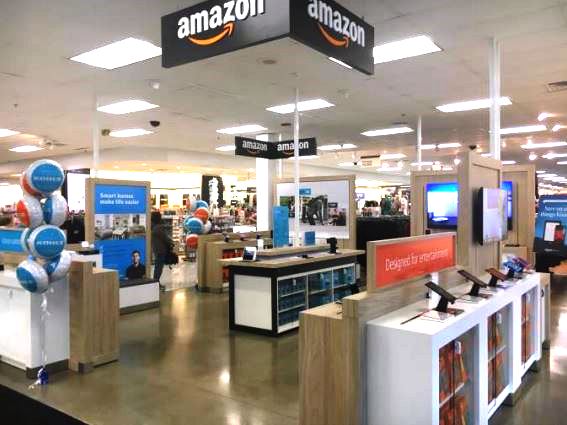 The Galaxy S7 (pictured) and S7 Edge are the industry's first smartphones with Dual Pixel sensor technology to accelerate focusing in low-light situations.
Other changes: Other new features for the 5.1-inch S7 and 5.5-inch S7 Edge include an always-on display to show notifications, calendar appointments, time and other data from the main screen even when the phone is off. A power-saving algorithm turns off the display when it is placed in a pocket or purse but keeps it on when the phone is on a flat surface.
The S7 Edge retains its curved glass edges on both sides of the main display to display information and shortcuts. But now consumers can create their own shortcuts, and an SDK has been developed to app developers can create their own Edge apps.
The Edge's display size grew to 5.5 inches from its predecessors' 5.1 inches.
A new thermoforming process brings together metal and glass "seamlessly" on both phones to deliver smoother edges, the company said.
Both models add IP68 water-proof rating in a way that doesn't add bulk, sealing the chassis from the inside instead of outside to enable 30 minutes of immersion in up to 1.5 meters of water, the company said.
The devices sport 32GB embedded storage, but with the return of memory-card slots absent in the predecessor phones, memory can be expanded with 200GB MicroSD cards and future 2TB cards.
Also new are larger batteries at 3,000mAh and 3,600mAh, respectively for the S7 and Edge.
Performance specs: The phones' main processor is said to be 30 percent more powerful than before, and the graphics processor is 64 percent more powerful. The main processor is Qualcomm's Snapdragon 820 64-bit octacore processor running at 2.3/1.6GHz GHz compared to the predecessor phones' octacore 2.15/1.6GHz processor.
RAM goes to 4GB from 3GB.
Carryover features include Quad HD Super Amoled displays, fast charging, fast wireless charging, Samsung Pay mobile payment, and Wi-Fi a/b/g/n/ac with MU-MIMO.
The phones feature USB 2.0 ports, whereas some other new smartphones offer USB 3.0.
Price, availability: The S7 and S7 Edge will be available for purchase March 11 in the stores of the four national carriers and U.S. Cellular, with preorders starting Feb 23 at 8 a.m. ET. Select carrier stores will preview the devices starting Feb. 26, and all Best Buy and Best Buy Mobile stores will offer a sneak peek starting Feb. 24.
Consumers who purchase between Feb. 23 and March 18 get a free $99 Gear VR headset and a six-game bundle valued at $50.
T-Mobile is pricing the S7 in black and gold editions at $669 or, under an installment plan, at $0 down with 23 monthly payments of $27.92 plus a 24th payment of $27.83. T-Mobile's Galaxy S7 Edge will be available in black, silver and gold at $779, or $0 down and 23 payments of $32.50 with a final payment of $32.39. Both devices will also be available under the JUMP! On Demand upgrade program at $32.50/month for the G7 Edge and $28/month for the G7.
AT&T's pricing is as follows: The S7 costs $23.17 per month on the AT&T Next 24 installment plan, with the Edge at $26.50/month on Next 24. Both phones will be available in black and gold, with the Edge also available in silver. Presumably the phones will also be available under the carrier's other installment plans.
Connected car accessory: In moving into aftermarket car products, Samsung unveiled the Samsung Connect Auto, which plugs into a car's OBD II port. The device delivers telematics services via LTE and double as an in-car Wi-Fi hot spot.
It will be available in the U.S. in the second quarter through AT&T.
Features and services include the ability to locate a vehicle from a smartphone, notification of a driver's contacts in case of accident, accident concierge services, geo-fencing, fuel-efficiency analysis, vehicle-diagnostic notifications,
and journey logging, which generates an email report to help users track expenses while traveling for work.
Developers can leverage the device's Tizen OS and Samsung's Software Development Kit (SDK) to create additional services.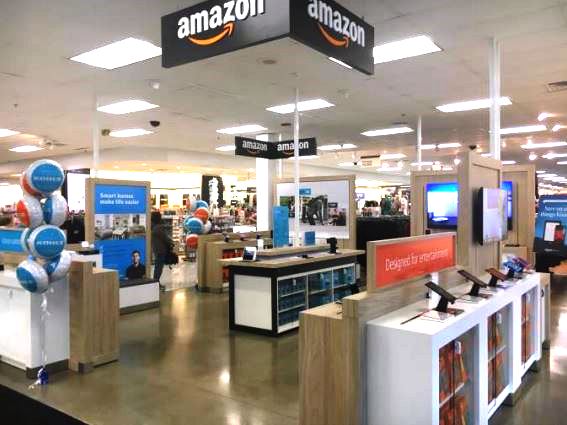 Samsung's Gear 360 360-degree action camera features 15-megapixel f/2.0 fisheye lenses on two sides. Users will be able to preview footage in real time on select Samsung phones, download videos to the phones, and share video directly with social media channels.
Gear 360 camera: Due in the second quarter in select countries, the sphere-shaped Gear 360 action camera syncs with Samsung's new smartphones and select other Samsung models via Wi-Fi. Content can be viewed on the phones and on the Gear VR headset for a VR experience.
Smaller than a baseball, the Gear 360 features 15-megapixel f/2.0 fisheye lenses on two sides, an included tripod, and industry-standard thread sizes to work with other mounts, including helmet mounts.
Through a Samsung-dedicated smartphone app, users will be able to preview footage in real time, use a phone as a remote, download videos to the phones, and share video directly with social media channels.
The camera captures 3840 by 1920 video at 30fps and 30-megapixel still images. Users can also shoot 180-degree pictures and videos by using one lens at a time. The device also features 128GB microSD Card slot, Wi-Fi a/b/g/n/ac, Wi-Fi Direct, and 1,350mAh battery.
Latest posts by Joseph Palenchar
(see all)