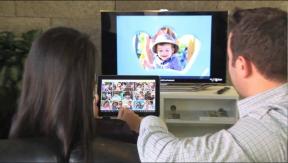 Buena Park, Calif. – Yamaha is going way upscale in its selection of two-channel stereo integrated amps and two-channel CD/SACD players.
September retail shipments are planned for Yamaha's A-S3000 integrated amp and CD-S3000 CD/SACD at suggested retails of $7,999 and $6,999, respectively.
The integrated amp is an addition to a lineup that consists of five other stereo integrated amps at suggested retails from $379 to $2,499. The CD/SACD player is an addition to a two-channel CD/SACD player lineup consisting of two models at $1,799 and $2,499.
Yamaha hasn't offered a stereo integrated amp at this price point in more than a decade, a spokesman said.
Both products feature a retro look, with the integrated amp adding dual analog level meters. Both are also said to emulate the cosmetics of musical instruments, thanks in part to piano-black side panels.
The player features built-in 32-bit ESS Sabre32 Reference DAC to provide what the company called "unprecedented dynamic and expressive sound" from disc-based media. The player also features optical and coaxial digital inputs and USB DAC input to accept 192kHz/24-bit USB audio from a computer.
The integrated amp features phono stage for moving-magnet and moving-coil phono cartridges. Output is rated at 2×100 watts into 8 ohms with 0.07 percent THD from 20Hz-20kHz. Into 4 ohms, output goes to 2×150 watts with 0.07 percent THD from 20Hz-20kHz.
Both models incorporate anti-vibration and distortion-eliminating measures, including rigid construction and the shortest possible cabling routes, the company said.
Both components feature 0.28-inch-thick aluminum front panels, and the integrated amp adds 0.24-inch aluminum top panel.
The A-S3000 integrated amp is said to produce a "warm, tube-like sound" thanks to a floating and balanced design and MOSFETs and a large toroidal transformer mounted within an independent three-dimensional inner frame.
Latest posts by Joseph Palenchar
(see all)