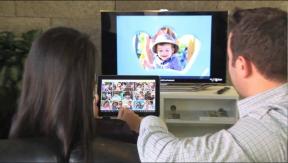 Buena Park, Calif. – Yamaha, known mostly for audio electronics, won't let people forget that it's also a high-end speaker brand.
The company introduced its highest end speaker to date, the NS-F901 Soavo floorstanding speaker at a suggested $2,499 each.
The speaker, which is shipping, is the first model launched in years in the high-end Soavo speaker series, whose top price point was $2,199 each for the Soavo 1PN introduced several years ago but since discontinued, a spokesman said.
Yamaha's other speakers are priced from $149 to $599 each.
The new Soavo speaker is a three-way bass-reflex floorstanding speaker described by Yamaha A/V division general manager Bob Goedken as "a definitive statement for Yamaha." The speaker draws on the 125-year-old company's audio knowledge as a major manufacturer of musical instruments and pro audio gear, he said.
The speaker uses exclusive advanced polymer-injected mica diaphragm (A-PMD) midrange drivers whose lightness, rigidity and stability enable the reproduction of high-resolution sources, the company said. A-PMD woofers with large ferrite non-shielded magnets deliver high-drive power and ample bass volume, the company added.
The speaker also uses non-parallel surfaces, slanted partitions between the woofer and midrange sections, and vertical ladder bracing to reduce vibration. For more powerful and accurate bass, Yamaha uses three-way mitered construction to create tight joints for stability, Yamaha continued.
The piano-black cabinets were designed by Toshiyuki Kita, whose work is featured in the permanent collections of museums around the world, including the Museum of Modern Art in New York and Centre Georges Pompidou in Paris.
Separately, the company launched two new active subwoofers due in December. They are the $549-suggested NS-SW300 and $449 NS-SW200, both with exclusive Twisted Flare Port technology to reduce noise and deliver deep low frequencies.
The more expensive model features 10-inch driver and 250-watt amp, and the other features 8-inch driver and 130-watt amp. Both feature a piano finish.
Both incorporate Yamaha's Advanced YST II technology, which combines negative-impedance and constant-current technology to drive the speaker cone in a more linear motion for tighter control, the company said.
Latest posts by Joseph Palenchar
(see all)