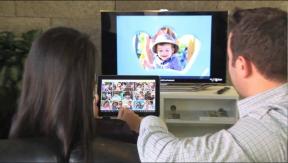 Benton Harbor, Mich. – Higher costs and unfavorable currency fluctuations, particularly in Latin America, contributed to a double-digit dip in Whirlpool's first-quarter profits.
Net earnings slid 36.5 percent to $160 million for the three months, ended March 31, amid higher material costs and capital investments, while net sales rose 4.8 percent to $4.2 billion.
In North America, net sales increased 4 percent to $2.3 billion and operating profit rose 4.6 percent to $228 million, or 9.8 percent of sales. Increased investments in marketing, technology and products were offset by higher volume and ongoing productivity improvements, the manufacturer said.
"We are very pleased with the progress we made in the first-quarter driving revenue growth, expanding margins and investing in our business," chairman/CEO Jeff Fettig said in a statement.
First-quarter highlights included the introduction of a Whirlpool-branded true convection microwave oven-hood combination with an exclusive popcorn cycle that uses sound sensors to adjust cooking time automatically for perfectly popped kernels.
Whirlpool also continued to expand its countertop appliance business, adding seven-, nine-, 11- and 14-cup models to its ExactSlice line of KitchenAid food processors in the U.S.
Looking ahead, the company expects total U.S. industry shipments to rise between 5 and 7 percent for all of 2014, compared to last year's 5.1 percent increase. Whirlpool also anticipates generating full-year free cash flow of about $700 million, and investing upwards of $675 million in capital improvements.
"We remain committed to delivering our operating profit margin, earnings per share and free cash flow guidance for the year," Fettig said.
Latest posts by Alan Wolf
(see all)