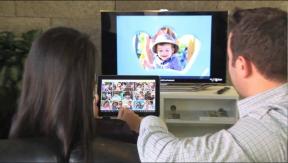 New York — Whirlpool and GE each reported robust appliance performance during the third quarter.
Whirlpool said net sales rose 4.4 percent to $4.7 billion for the three months, ended Sept. 30, on strong growth in North America, while profits rocketed 164 percent to a record $196 million due to higher revenue, increased productivity, and cost and capacity reductions.
"Our innovative products and industry-leading brands are driving increased consumer demand and revenue growth," said chairman/CEO Jeff Fettig. "That growth, combined with our actions to increase margins, is translating into record earnings."
Sales for the North American segment increased 8.3 percent while operating profit rose 27 percent to $289 million or 11 percent of sales, compared with 9 percent of sales during the year-ago quarter. Whirlpool credited higher sales, ongoing productivity improvements, and reduced capacity and costs for the gains, which more than offset higher material and marketing costs.
The company is now projecting a 9 percent increase in full-year unit shipments for the U.S. majap industry.
During the quarter Whirlpool introduced what it described as the first induction double-oven freestanding range; a 24-inch steam and convection wall oven under the Jenn-Air brand; and a laundry care app, available in the iTunes store.
Meanwhile, GE said majap revenues rose 11 percent during its third quarter, ended Sept. 29, while appliance profits were up 73 percent thanks to double-digit housing starts, increased productivity, and what chief financial officer Jeff Bornstein described on an earnings call as "positive value gap."
Total GE profits fell 9 percent to $3.2 billion, and revenues slipped 1 percent to $35.7 billion for the period.
Swedish majap giant Electrolux will report its third-quarter results on Friday.
Latest posts by Alan Wolf
(see all)