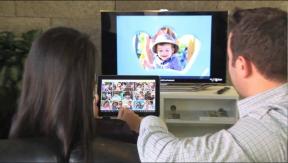 CES 2014 Las Vegas – While bad weather and home delivery issues caused headaches for retailers during the holiday season, overall the participants in TWICE's annual CES Retail Roundtable, moderated by TWICE retail editor Alan Wolf, reported were generally upbeat.
Steve Baker, VP of industry analysis for The NPD Group, said when everything was tallied together about $22 billion was spent during the holidays, up about 5 percent from 2012. Black Friday sales alone were around $4.9 billion, up about 10 percent, he noted.
Dan Pidgeon, president and CEO of Starpower Home Entertainment Systems, said the poor weather did cause problems saying the last quarter was the first where the retailer missed their target number.
The weather even caused some retailers to panic a bit and try to make up for days lost when customers could not get to their stores, but overall he said his retailers had a good fourth quarter even if CE products were not carrying the flag, said Tom Hickman, electronics senior VP, Nationwide Marketing Group.
The late home delivery issues that garnered so much press around Christmas caused fewer problems. Soren Mills, chief marketing officer, Newegg North America. He noted that some of Newegg's third party partners did suffer.
Amazon's Ben Hartman, VP consumer electronics, said the company will work with the delivery companies to see what happened.
Overall, all the panelists said online sales did quite well and that more consumers are becoming accustomed to buying off the web.
Ultra HD TV has been a big hit at retail and the panelists were looking forward to when prices come down to the point where it can become more of a mainstream product. Although there will be a fine line between a moderate price drop and ruining the category by turning it into a commodity.
This was backed up by Hartman who said that Amazon has seen million of people researching UHD, although that interest has not translated into millions of sales.
Floor displays are proving a customer draw said Mike Abt, co-president of Abt Electronics. However, as Pidgeon observed people are concerned about the availability of 4K content. This may be alleviated by moves such as Netflix's announcement that it will bring out House of Cards in 4K.
Latest posts by Doug Olenick
(see all)