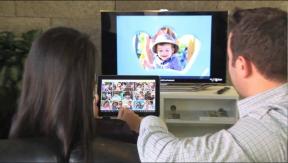 Dayton, N.J. – Southern-based CE and custom-install distributor Wave Electronics has entered the Northeast with the first of two New Jersey facilities.
The first, a will-call center carrying Elite, IC Realtime, Jamo, Onkyo, Polk, Pro Control, Proficient, 2gig and other brands, opened here yesterday in central New Jersey.
A second larger facility is currently under construction in nearby Edison, which will provide sound rooms, hand-pick areas, training facilities, an "automated living room," and working demo storyboards when it is completed toward the end of the year.
Manning the new territory are new hires Frank Lepore, who brings a strong integrator background to the Mid-Atlantic region, and Trevor de Maat, formerly of RTI, who will service the New York metro area, the company said.
The Houston-based distributor, founded in 2002 by Gary Wermuth, previously operated eight locations in Texas, Louisiana and Florida ranging from 7,000 to 50,000 square feet, replete with showrooms and training facilities. Wave also serves the Arkansas, Mississippi and Oklahoma markets.
"In order to capture the most business, we are again moving into an area that is surrounded by many strong territories," said sales VP Bryan Stewart. He added that the company's goal is to "maintain a powerful team of outside salespeople who know the area and the dealers to help support the growth in the Northeast."
Wave carries more than 8,500 SKUs, including A/V, CE, security and automation products from 160 manufacturers, and describes itself as the largest independent custom-install distributor. It will be exhibiting this week at CEDIA 2012 in booth 1713.
Latest posts by Alan Wolf
(see all)