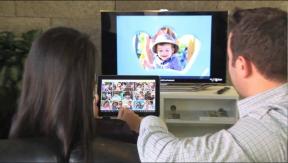 Dania Beach, Fla. — Wave Electronics has opened is newest full-service location and has begun carrying the Pioneer Electronics line in Florida.
The newest Wave facility also serves the Miami, Ft. Lauderdale and the surrounding markets.
Wave is opening the branch to "showcase an exclusive mix of products that now includes Pioneer and Just Add Power, among many others," the company said.
This full-featured location has sound rooms, hand-picked areas, training facilities, working automation and control demo systems, and an "automated living room," the company noted.
"The living room takes a modern design approach, which seems fitting considering the location backs up to Florida's DCOTA, the exclusive Design Center of the Americas. Due to this prime location, we anticipate that some of the premium products we showcase, such as IC Realtime cameras, the Sonance Sonarray outdoor system and a motorized Black Diamond screen from Screen Innovations, will be a big hit," said Will Breaux, marketing VP.
"We made it a top priority in all new locations to include a video wall showing the capabilities of Just Add Power using an On Controls control system. The video wall function as well as the super-fast switching of this HDMI distribution system is something you have to see in person to really understand. That is one of the many reasons we build all of the demo systems into our locations. We already have a training scheduled at the branch to demonstrate it," said Ainslie Fukuda, purchasing and merchandising VP.
With the opening of this Florida branch comes the announcement that Wave is now also stocking Pioneer electronics in all of its locations, including the new Florida facility. "We have done so well with sales of Pioneer products over the years, it was hard to imagine opening a location without it", Fukuda continued. "We worked with Pioneer to get us up and running as the newest Florida Pioneer distributor in time for us to feature it at this new branch."
The new operation is located at 325 N. Bryan Rd. Dania Beach, FL 33004, and will house such additional brands as Sony, Lutron, Bose, RTI, Atlona and Polk.