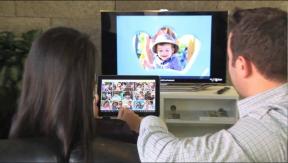 Chicago — Warranty administrator and underwriter The Warranty Group has extended its 20-year partnership with NEW, the extended service plan provider.
The multi-year contract enables The Warranty Group, through its wholly owned insurance subsidiary Virginia Surety, to continue providing contractual liability insurance coverage, underwriting and actuarial support for several NEW protection plan programs.
NEW, a unit of Asurion, provides some of the nation's largest retailers with customer protection plans and device support for majaps, CE, office products, exercise equipment and other consumer goods.
"We value NEW's long-standing partnership with The Warranty Group and Virginia Surety," said Jason Martin, NEW's risk and underwriting VP. "They have been a valued and trusted partner, offering coverage options for our programs that benefit our clients and their customers."
Added Justin Thomas, senior VP at The Warranty Group: "We're proud to continue our partnership with NEW. They have proven themselves to be an industry leader in serving the retail marketplace and we look forward to continuing to support their underwriting and actuarial needs as they grow their business."
Latest posts by Alan Wolf
(see all)