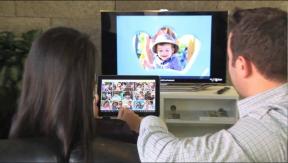 Bentonville, Ark. – Walmart said it will drop prices on popular CE, toys and other products this Friday for a post-Black Friday sale.
The discounter is also expecting its largest shipment of PlayStation 4 consoles to arrive at its stores on Sunday.
"As our customers count down the final days until Christmas, we remain focused on offering them great prices and the hottest gifts to place under their Christmas trees," said U.S. chief merchandising and marketing officer Duncan Mac Naughton.
The chain cited a forecast by market research firm ShopperTrak suggesting that the four busiest shopping days of the season will occur between Dec. 20 and Dec. 24, with so-called "Super Saturday" (Dec. 21) proving the second-most popular shopping day after Black Friday.
A separate report, by digital coupon provider RetailMeNot, showed that 87 percent of consumers had not yet completed their holiday shopping by the first weekend in December.
Walmart's last-minute deals include $299 and a $50 gift card for Apple's 16GB iPad mini Wi-Fi; the iPhone 5c for $27 and the iPhone 5s for $127 with contract; Monster headphones for $79.95, a $50 savings; a 70-inch Vizio LED Smart TV for $1,498, down $200; and $20 off select Xbox 360 and PlayStation 3 game titles.
Walmart.com will hold a separate sales event on Monday, Dec. 16, with discounts on more than 300 CE items, toys and other products.
Separately, ShopperTrak reported that brick-and-mortar retail sales for the week of Dec. 2-8 slipped 2.9 percent year-over-year, as consumers took a breather from Black Friday weekend shopping and an early Hanukkah pulled sales into November.
Latest posts by Alan Wolf
(see all)