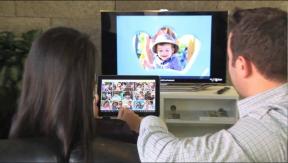 San Bruno, Calif. – Walmart is opening two massive distribution centers dedicated to fulfilling online orders only.
Its Fort Worth, Texas facility is 800,000 square feet, will have 275 full-time employees, and began shipping orders last week. The second warehouse, in Bethlehem, Pa., will be more than 1 million square feet and employ over 350 workers when it opens in the first quarter.
Combined, the new operations will house hundreds of thousands of CE, toy, apparel, fitness equipment and sporting goods SKUs.
The new facilities are part of a growing next-generation fulfillment network designed to deliver orders faster and more cost-effectively, as the world's largest retailer plays e-commerce catch-up with channel leader Amazon.com.
Joel Anderson, president/CEO of Walmart.com, said the company is also leveraging its vast U.S. store base, as well as online fulfillment areas within its traditional distribution centers, to compete more effectively online.
Indeed, Walmart's ship-from-store program, now two years old, currently delivers more than 10 percent of online orders from about 35 stores, and more than 50 percent of those orders arrive in two days or less. The discounter will likely extend the program to hundreds of its stores, turning what was once seen as a liability in an e-commerce economy – its big-box real estate – into a logistical asset.
"With our dedicated online facilities and 4,100 stores within five miles of two-thirds of the U.S. population, we gain a significant advantage by being positioned in the most important location – close to our customers," Anderson said.
Walmart's pan-distribution strategy uses algorithms developed by its online research arm, @WalmartLabs, which determine the best shipping node based on customer location and items ordered. In the past two years the approach has increased delivery times by 15 percent and reduced overall fulfillments costs by 10 percent, the company said.
At the same time, Walmart.com has doubled its assortment to more than 5 million items over the past year, including its own and marketplace sellers' inventory, and expects global online sales to exceed $10 billion for its current fiscal year, buoyed by a 30-percent sales increase in the quarter ended July 31.
Latest posts by Alan Wolf
(see all)