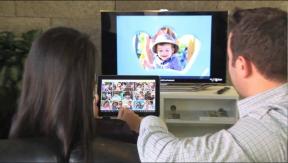 Newton, Mass. — Accessories supplier Verso has inked a licensing deal with Dylan's Candy Bar to create a new line of candy-themed consumer electronic accessories, including tablet and e-reader cases and matching reading lights.
Featuring whimsical patterns of lollipops and gumdrops, the Dylan's Candy Bar cases are designed to fit all leading tablets and e-readers, Verso said. Each case incorporates a patent-pending Verso strap system.
The line will be sold at Dylan's Candy Bar retail locations in as well as on Amazon's Kindle Store beginning in January 2013. Dylan's Candy Bar stores are currently located in New York City, East Hampton, N.Y., Houston and Los Angeles and will be opening soon in Miami.
"At our store we celebrate the vivid colors and playful style of candy, and it can been seen in all of our candy-inspired apparel, jewelry, stationery and novelty items." said Dylan Lauren, founder and CEO of Dylan's Candy Bar. "Working with Verso, we're creating stylish, functional and fun tech accessories that allow our customers to bring our store experience with them everywhere they go."
"Dylan's Candy Bar is an amazing brand that transcends candy, and it's a great complement to our Verso collection," said Kevin Marinelli, CEO of LightWedge, Verso's parent. "This is an incredibly fun collaboration, creating a product that really puts a smile on people's faces and becomes part of their life."
Latest posts by John Laposky
(see all)