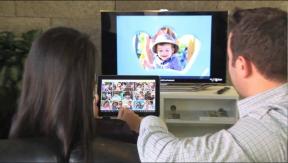 Missoula, Mont. – Vann's, the bankrupt CE and majap specialty chain, has filed to move from Chapter 11 reorganization to Chapter 7 liquidation.
CEO Jerry McConnell said the move is designed to expedite the company's sale to a new buyer, and that chain's remaining five stores will remain open during the transition.
A sale under Chapter 11 could otherwise take up to two months, court-appointed trustee Richard Samson noted.
Vann's filed for Chapter 11 bankruptcy protection in August, several weeks after losing a major line of credit. The company said it had gone through several rounds of restructuring in an attempt to save the business, but financial support was deemed insufficient, forcing Vann's to move into a structured liquidation.
But by early October creditors were pushing for a change to Chapter 7 if the sale of the company did not go through.
The specialty chain, based here, was founded in 1961 by Pete Vann. The company helped pioneer authorized online CE sales in the late 1990s under former CEO George Manlove, and remains the largest independent CE/majap retailer in Montana.
Latest posts by Alan Wolf
(see all)