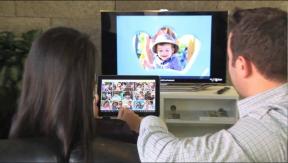 New York – NPD DisplaySearch is forecasting a massive increase in ultra-slim PC over the next several years.
NPD has category shipments jumping from the 3.4 million shipped 2011 to 65 million by 2015.
Richard Shim, senior analyst with NPD DisplaySearch, said ultra-slim PC sales have been slow to date due to high prices, but shipments will pick up starting next year as increased manufacturing capacity for panels also helps lower costs leading to less-expensive models being introduced.
NPD defines an ultra-slim PC as a notebook with a screen14 inches or larger and a height less than 21mm, and notebooks with display's smaller than 14 inches must be 18mm or less. This effectively fits the dimensions required by a product to receive Intel's Ultrabook designation or is comparable to a MacBook Air.
Shim credited the upcoming increase to changes in consumer demand. The market is shifting from one based on high performance to convenience, he said, adding users now want easy and faster access to content.
He said this change can best be seen in the slacking demand for traditional laptops and growing popularity of tablets. A tablet's instant-on and long battery life fulfill much of what consumers have always looked for in a tablet.
NPD DisplaySearch predicts tablet shipments will exceed laptops by 2016.
Latest posts by Doug Olenick
(see all)