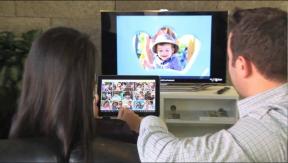 Valhalla, N.Y. — Turtle Beach announced an Xbox One upgrade program for new purchases of select current-generation headsets.
Consumers who purchase a Turtle Beach Ear Force XP Seven, X42, XP400 or XP510 between Nov. 22 and Jan. 30, 2014, will receive a kit that will make the headset compatible with the new Xbox One console, said Turtle Beach.
The kit includes a Microsoft proprietary audio control unit that connects to the Xbox One controller via the controller's expansion port, it said, noting that it will make volume, game-chat audio mix, and mute controls easy to access while playing.
The control unit also passes audio through to the headset, and the kit will come with a cable that connects the headset to the control unit for chat audio.
The kits will ship free of charge between March 1, 2014, and June 30, 2014. More info can be found at TurtleBeach.com/XboxUpgrade.