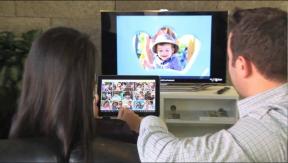 Portland, Ore. — Build-to-order supplier Triad Speakers expanded its passive soundbar lineup with the addition of a three-channel on-wall model to its MiniSat series.
The MiniSat Series already included a three-channel passive in-room soundbar and a three-channel in-wall soundbar.
The OnWall MiniSat 3.0, currently shipping, is less than 3 inches deep and available in widths up to 82 inches. Pricing for different finishes start at a suggested $1,100 and $1,500, respectively.
The soundbar features three 4-inch proprietary fiber-blended paper-cone drivers and three 1-inch cloth-dome tweeters. The organic fibers in the midrange/woofers are said to increase stiffness with lower mass to deliver greater accuracy and lower distortion.
The OnWall MiniSat 3.0 is Triad's fifth 3.0 soundbar and 11th soundbar in total, including 3.0 models with three channels, 2.0 models with two channels, and 1.0 models with one channel, a spokesman said.
"Sticking to our made-to-order, custom approach has been instrumental in the 55 percent growth we've experienced in soundbar sales these past three years," said Bruce Franklin, director of North American sales.
For its gloss finishes, Triad uses a proprietary EcoGloss process that uses multiple layers of water based-paint and hand polishing, adding four to five man-hours to the build process.
Latest posts by Joseph Palenchar
(see all)