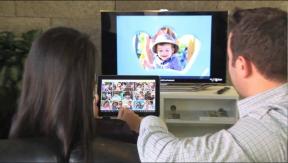 Fort Worth, Texas — The Warranty Group is set to be acquired by private investment firm TPG, according a joint statement released Friday.
According to the statement, TPG has signed a definitive agreement to acquire The Warranty Group from Onex Corporation for an enterprise value of approximately $1.5 billion. TPG will acquire The Warranty Group and its operating units, including Virginia Surety Company, London General Insurance Company and Resource Automotive.
The Warranty Group, which has been operating for 50 years, provides underwriting and administrative services to CE, furniture, and automobile manufacturers, distributors and dealers in more than 30 countries.
In the statement, Thomas W. Warsop, III, president/CEO of The Warranty Group, said, "We are excited to partner with TPG, which will provide our company with the global resources and deep financial industry expertise needed to expand both internationally and domestically. We look forward to working with the TPG team to identify additional growth opportunities, while providing our clients and their customers with an even more robust menu of solutions."
Noted TPG managing director Eric Leathers: "Tom and his team have done a great job building the business, and we believe with our additional capital, operational expertise and global relationships, we can accelerate the company's growth."
A spokesman for The Warranty Group told TWICE he doesn't expect any impact on its day-to-day operations.
The deal is expected to close in the third quarter of 2014.
Latest posts by Lisa Johnston
(see all)