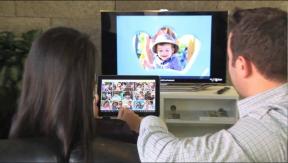 Wayne, N.J. – Toys "R" Us has added a charitable postscript to its holiday layaway plan.
Effective immediately, the No. 1 toy chain will donate $200 worth of playthings to the Marine Corp's Toys For Tots Foundation each time a good Samaritan pays off a customer's layaway balance.
The retailer said the effort was inspired by random acts of kindness during holiday 2011, when humanitarians around the country began paying off layaway balances for those less fortunate within their communities.
The $200 donations – up to $1 million in total – reflect the average value of a Toys "R" Us layaway order, and continue the company's role as Toys For Tots' largest partner, having raised over $27.6 million and collected more than 3.4 million toys since 2004.
In response to "significant consumer response," and to aid the charity effort, the retailer is extending its layaway program past its initial Oct. 31 cutoff to Dec. 16. This year Toys "R" Us also dropped its upfront service fees, making it the first national chain to offer free layaway, the company said.
"Since we introduced our new free layaway offer in early September, we've seen a fantastic response from parents and gift-givers who value the opportunity to pay for their holiday purchases over time, without having to incur an upfront fee," said Troy Rice, the company's executive VP for stores and services. "At the same time, we're excited to expand upon our ongoing commitment to Toys For Tots, by paying it forward each time a generous benefactor visits one of our stores and pays off the layaway balance of someone in their local community this holiday season."
For more information on the Toys "R" Us' give-back program and additional ways to help, visit Toysrus.com/GiveBack.