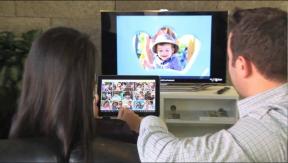 Harrisburg, Pa. — An accelerated changeover to touchscreen interfaces can help retailers tap into new sales opportunities in computing, according to D&H Distributing.
The North American CE and IT distributor said it is anticipating a faster upgrade cycle for touch-based notebooks, Ultrabooks and all-in-one PCs as consumers become more inclined to trade up their devices in pursuit of the latest features and apps.
This increased turnover, said D&H co-president Dan Schwab, will translate to incremental profits for dealers.
"Buyers in both the consumer and commercial markets have sanctioned mobile, touch-based interfaces, as evidenced by the explosive growth of tablets and the similar watershed of available smart phones," Schwab said.
"As touch becomes more pervasive in computing, users will continue to seek out the same look and feel they enjoy on their tablets and phones."
Schwab stressed that buyers are also motivated by the "dynamic evolution" of new apps, features and capabilities. For example, many mobile apps for tablets and smartphones undergo updates on a recurring schedule, he noted, with some applications evolving so quickly that older devices can no longer accommodate the latest iterations, rendering them obsolete.
Schwab predicted that this "break-neck pace of market innovation" will motivate consumers to upgrade their current computing products every two to three years, similar to the typical replacement cycle for personal phones.
"The consumer is much more likely to purchase a new tablet in the $300 to $500 range in order to get the latest and greatest capability, similar to how people bought new iPhones to get Siri when it was first introduced," Schwab said. "Touch-based [graphic user interfaces] including tablet formats, are creating an ecosystem of replenishable devices that can generate ongoing opportunities for the retail market."
D&H, based here, ships CE, IT, gaming equipment, and products for home offices and small- to medium-sized businesses from five distribution centers in Harrisburg, Atlanta, Chicago, Fresno, Calif., and its Canadian headquarters in Mississauga, Ontario.
Latest posts by Alan Wolf
(see all)