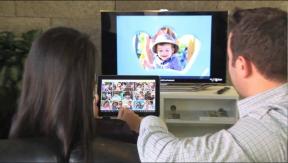 Tokyo — Toshiba has inked a preliminary agreement to acquire the assets of OCZ Technology Group's solid-state drive (SSD) business.
The transaction, to be completed through a sale and auction process, is subject to approval by the bankruptcy court supervising OCZ Technology's Chapter 11 filing. If approved, the company expects to complete the acquisition in January 2014.
"We are excited to participate in this opportunity. If our bid is successful, the combination of our leading NAND technology with OCZ's SSD expertise will allow us to further strengthen Toshiba's SSD business," said Seiichi Mori, VP of Toshiba's Semiconductor and Storage Company and corporate VP, Toshiba. "We value OCZ's SSD business and technology in both the consumer and enterprise markets, and we are confident that it will reinforce our capabilities and help us to secure leadership in the SSD market."
Terms of the deal will not be disclosed until the court approves it.
Latest posts by John Laposky
(see all)