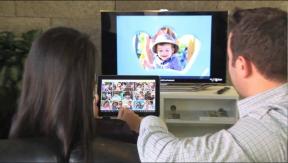 Las Vegas – The Consumer Electronics Association (CEA) today announced the addition of the 'Experience CEA Stage' at the 2014 International CES, set to run here on January 7-10.
The stage will feature live interviews with Gary's Book Club authors and top industry guests — some conducted by Wall Street Journal and USA TODAY writers–along with keynote replays on the big screen and much more.
The stage will be located in the Experience CEA booth in the Las Vegas Convention and World Trade Center (LVCC) Grand Lobby.
Karen Chupka, senior VP of corporate business strategy and the International CES, CEA, said, "CEA's mission is to foster innovation and grow the CE industry and this stage provides the perfect opportunity for us. It provides a high-level CES experience where attendees can stop by and hear directly from some of the CE industry's top leaders and most prominent authors."
The schedule is subject to change and additional content may be added. Please visit CESweb.org for the most recent schedule.