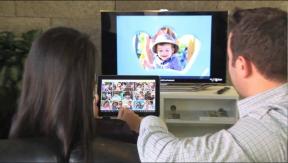 Amsterdam, The Netherlands — North American PND sales at the retail level fell 28 percent in the third quarter to 1.1 million units from the year-ago period, GPS supplier TomTom said in its latest financial report.
The decline followed a second-quarter 27 percent decline to 1.3 million units and a first-quarter decline of 27 percent to 1.1 million units, previous financial reports stated.
Because the company chose not to participate "in highly discounted promotional activities," the company's North American market share fell to 17 percent from the second quarter's 18 percent and the first quarter's 23 percent, TomTom financial statements show.
The company's consolidated third-quarter revenues fell 11 percent to 244 million euros and by 9 percent for the year to date to 696 million euros. The revenues include PNDs, consumer fitness products, OEM automotive sales, business-solution sales and licensing revenues.
Net income fell 57 percent to 14 million euros and for the year to date by 43 percent 17 million euros.
The company returned to profitability in 2012 with a net profit of 129.2 million euros after a 2011 net loss of 439 million euros.
Revenues in all segments fell except for business solutions. Consumer revenue, including PNDs, fitness products and sports watches, fell 12 percent in the quarter to 151 million euros and for the year by 11 percent to 402 million euros. OEM automotive sales fell 11 percent to 44 million euros in the quarter, mainly because of lower car sales in Europe. Licensing revenue fell 17 percent to 28 million euros, and business solution revenues rose 11 percent to 21 million euros.