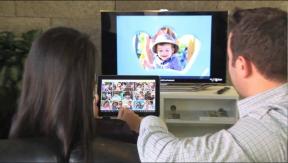 Lexington, Ky. – Thiel Audio has begun shipping its first new product since its acquisition late last year by a small, Nashville-based private-equity firm.
The product, which was under development before the acquisition, is the CS1.7 two-way, floorstanding speaker at a suggested $3,999/ pair. It replaces an existing model and adds a higher resolution tweeter, 3dB higher overall efficiency, a more consistent impedance load throughout the frequency band to provide an easier amplifier load, and improved bandwidth in a new mid-woofer, a spokesman said. The result is "overall more detail, better efficiency, and better dynamic presentation," he said.
National sales manager Stephen DeFuria called the speaker "décor friendly" because of its moderate size and use of real-wood veneers. It measures 36.5 inches by 9.5 inches by 11.8 inches.
The speaker continues to use the company's Coherent Source design to phase- and time-align the speaker's drivers.
The speaker, which leverages much of the R&D used in developing the flagship CS3.7, features a new tweeter that delivers increased linearity and lower distortion, the company said. The aluminum woofer operates as a piston through a much greater range of frequencies, the company added.
The cabinet is 1-inch thick, and the baffle is 2-inches thick, delivering rigidity and inertness, the company said. The magnetic grill was engineered to prevent diffraction.
The CS1.7 comes equipped with leveling feet, but an optional brushed-aluminum Outrigger base is available to maximize stability on almost any surface, the company said.
Latest posts by Joseph Palenchar
(see all)