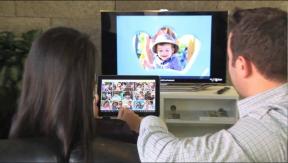 El Segundo, Calif. — Less than one year after disastrous flooding shut down most hard-drive manufacturing in Thailand, the category has rebounded and hard-disk drive (HDD) shipments could hit record levels this year.
IHS iSuppli is forecasting a 4.3 increase in HDD shipments to 524 million. If reached, this will be the highest number of drives ever shipped. In 2013 shipments are expected to rise to 537.9 million, with 553.3 million in 2014, 563.5 million in 2015 and 575.1 million in 2016.
HDD shipments fell off dramatically starting last November when record flooding shut down the major manufacturing sites belonging to Seagate, Western Digital and Hitachi.
IHS analysts credited the increase to enterprise-level HDD purchases tied to the upcoming launch of Windows 8 in October.
Ultrabooks will also play a role as these will more frequently utilize hybrid solid-state drive/HDD storage solutions.
The 2012 record is expected to be short-lived as shipments are anticipated to increase each year to 2016. For this report, IHS only counts HDDs heading into the desktop, laptop and enterprise server markets. It does not include those units shipping to the external hard drive, automotive or DVR categories.