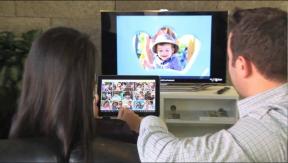 Las Vegas – Top technology authors will be featured during the 2014 International CES in an attraction called Gary's Book Club.
The event will showcase the latest works of prominent authors in the industry, who are exploring technology's role in today's society. Participating authors will hold book signings at the Experience CEA Stage in the LVCC Grand Lobby during the show which will be held, here, January 7 to 10.
The featured books will be available for purchase at the Book Club and through Barnes & Noble throughout the duration of CES, which is owned and operated by the Consumer Electronics Association (CEA).
Featured authors, which include Gary Shapiro, president and CEO of CEA and author of Ninja Innovation: The Ten Killer Strategies of the World's Most Successful Businesses and The Comeback: How Innovation will Restore the American Dream, are:
Gary Beach, The U.S. Technology Skills Gap: What Every Technology Executive Must Know to Save America's Future;
Nolan Bushnell, Finding the Next Steve Jobs: How to Find, Hire, Keep, and Nurture Talent;
John Dearie and Courtney Geduldig, Where the Jobs Are: Entrepreneurship and the Soul of the American Economy;
Larry Downes and Paul Nunes, Big Bang Disruption: Strategy in the Age of Devastating Innovation;
Robert Scoble and Shel Israel, Age of Context: Mobile, Sensors, Data and the Future of Privacy;
Eric Taub, Does This Plug into That?: Simplify Your Electronic Life;
Randi Zuckerberg, Dot Complicated: Untangling Our Wired Lives
A complete schedule of authors featured as part of Gary's Book Club at the 2014 CES can be found at CESweb.org .