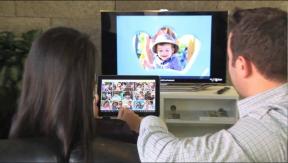 Minneapolis — Fallout from Target's credit card data breach in December impacted its fourth-quarter and full-year financial results.
Net earnings fell 46 percent to $520 million for the three months, ended Feb. 1, while U.S. sales slipped 3.8 percent to $21.5 billion and domestic comps declined 2.5 percent.
On an earnings call, Target chairman, president and CEO Gregg Steinhafel said the fourth quarter results reflect "better than expected U.S. segment performance through the first three weeks of the holiday season, followed by meaningfully softer results following our Dec. 19 announcement that criminals had gained access to guests' payment card data in our U.S. stores."
The results also reflect the impact of an additional accounting week during the prior year.
Also on the conference call, merchandising and supply chain executive VP Kathryn Tesija noted that CE saw an increase in first quarter comps, led by mobile phones, tablets, and video game hardware and software.
In addition, she said last month Target became the exclusive retailer to feature playlists from Beats Music, a curated digital music streaming service.
For the full fiscal year, net earnings fell 34.3 percent to nearly $2 billion and U.S. sales slipped 0.9 percent to $71.3 billion while comps decreased 0.4 percent.
Target operates 1,793 U.S. stores and last year entered Canada with 124 locations.