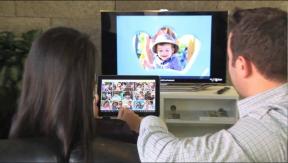 Minneapolis – Target is joining Best Buy in matching competitors' online prices this holiday season.
The new policy, designed to blunt the showrooming phenomena, is part of the discounter's go-to-market strategy for the fourth quarter, which also includes mobile purchasing, free in-store Wi-Fi, and an extended return policy for Target's private-label card holders.
The price-match plan, which will be in effect Nov. 1-Dec. 16, is limited to identical products sold by a short list of online competitors including Amazon.com and the e-tail sites of Best Buy, Toys "R" Us, and Walmart.
Price matching will also extend for the first time to Target.com, and will continue to include local retailers' ads. Both will have a longer window, ending Dec. 24.
In addition, Target will launch a "shoppable" holiday advertising campaign on Nov. 7 that will allow customers to place purchases from TV spots, bus shelter ads and catalog pages by using their mobile devices to send a text or scan a QR code.
QR codes will also be displayed in stores alongside each of Target's top 20 toys and within shoe departments, allowing customers to purchase products from their mobile phones for free shipment anywhere in the U.S.
To encourage in-store QR code scanning, and allow customers to redeem mobile Target coupons, the chain has also begun offering free WiFi in all stores.
The retailer is also testing "wayfinding" technology in a small number of stores that can determine customers' locations via their smartphones and guide them to specific products within stores.
The mobile moves are seen as yet another way for Target to counter showrooming by using smartphones to its own brick-and-mortar advantage.
The company will also extend its already liberal 90-day return policy by a month for holders of its private-label "Redcard" credit and debit cards.
"Target's holiday plans are built around an outstanding shopping experience, exclusive merchandise and competitive prices," said chairman/president/CEO Gregg Steinhafel. "Our guests will be able to shop with confidence this holiday season knowing that we are intensely focused on providing them the right merchandise at the right price."
Latest posts by Alan Wolf
(see all)