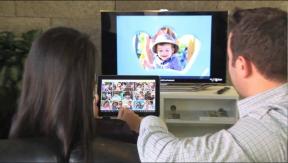 Minneapolis – Target will become an MVNO on Oct. 6 with the launch of a prepaid plan through T-Mobile.
The No. 2 discount chain said pricing for its Brightspot mobile program will begin at $35 per month for unlimited talk and text, while a $50 tier adds unlimited data and up to 1GB of 4G data over T-Mobile's HSPA+ and LTE networks.
According to published reports, Target will also offer 4GB of 4G data for $65 per month, but will throttle back all users to 2G speeds once the data limits are exceeded.
Target said it will offer a "robust selection" of phones (reports cite Samsung's Galaxy S III and LG's Optimus F3 and F6 models), and SIM kits will also be available that allow customers to use their own compatible, unlocked GSM phones.
As a further lure, the retailer will send users a $25 Target gift card after every six months of paid service.
Walmart also offers a prepaid program through T-Mobile. Its three-year-old Family Mobile plan provides unlimited talk and text and up to 2.5GB of 3G-speed data for $39.88 per month for the first line, and $34.88 per month for each of up to five additional lines.
Latest posts by Alan Wolf
(see all)