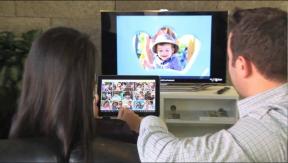 San Mateo, Calif. – Tablet shipments were up almost 60 percent to 45.1 million units during the second quarter, but could have been even higher, according to an IDC report.
The research firm noted that shipments were down 10 percent from the first quarter of 2013 and it blamed the lack of a new iPad by Apple this spring as the culprit for the fall off.
Apple shipped 14.6 million units during the second quarter, down from 19.5 million during the previous quarter. Apple also saw a shortfall compared to 2012 second quarter when it shipped 17 million units.
These decreases boosted Apple's competitors, all of which enjoyed a major increase in market share at Apple's expense. IDC stated that Apple had 32.4 percent of the market during the second quarter, compared to 60.3 percent during the same period last year. Meanwhile, its top four competitors saw major increases in share.
"With no new iPads, the market slowed for many vendors, and that's likely to continue into the third quarter. However, by the fourth quarter we expect new products from Apple, Amazon, and others to drive impressive growth in the market," said said Tom Mainelli, IDC's research director, tablets.
IDC analysts noted that traditionally Apple rolls out a new tablet each spring, but this year decided to push back its introduction to the latter half of the year to better take advantage of the holiday selling season.
Samsung's second quarter performance mirrored that of the industry. Year over year shipments were up tremendously to 8.1 million, from 2.1 million a 277 percent increase. However, that number was somewhat lower than the 8.6 million shipped during the first quarter.
Lenovo and Acer performed well during the second quarter with the former breaking the 1 million unit shipped mark in a quarter for the first time.
Latest posts by Doug Olenick
(see all)