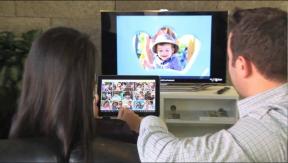 Bellevue, Wash. – T-Mobile USA ended the year with its first full-year subscriber-base gain since 2009 but with a deeper net loss.
In the fourth quarter, the carrier posted net income before taxes of $70 million, but its full-year net loss deepened to $7 billion compared with a year-ago loss of $4.9 billion.
The full-year net loss is attributable, however, to a third-quarter one-time $8.1 billion good-will impairment charge triggered by the planned merger of MetroPCS and T-Mobile.
Total revenues, consisting of wireless service subscriptions and handset sales, fell 5.2 percent in the quarter to $4.91 billion from the year-ago $5.2 billion. For the year, total revenues were down 4.4 percent to $19.7 billion.
In the quarter, the carrier gained 61,000 net new subscribers compared with a year-ago loss of 526,000, and for the full year, the subscriber base grew by 1 percent to 33.4 million compared with a full-year 2011 loss of 549,000.
The fourth-quarter subscriber gains, however, were driven by gains in T-Mobile-branded prepaid service and wholesale-customer growth, offsetting a loss of 515,000 contract customers, which provide higher revenues and profits than prepaid and MVNO subscribers. The fourth-quarter contract-customer losses exceeded the third-quarter loss of 492,000 and a year-ago loss of 706,000.
Although the number of branded prepaid subs grew by 166,000 in the quarter, prepaid net adds were nonetheless down from the third quarter's 365,000 and year-ago fourth-quarter's gain of 220,000.
Parent Deutsche Telekom said T-Mobile USA is "enjoying great success" with a new rate-plan model that does not include subsidized cellphones. These Value plans require customers to pay for unsubsidized cellphones in installments over a 20-month term in return for more attractive monthly rates. About 30 percent of branded contract customers are currently on Value plans, the company said. And about 61 percent of this customer group uses 3G and 4G smartphones, T-Mobile added.
About 1.3 million customers chose Value plans during the fourth quarter, giving the carrier more than 6 million such subscribers, or 30 percent of its branded contract base, up from 23 percent at the end of the third quarter, Deutsche Telekom said.
The "bring your own device" (BYOD) program continues to gain, with about 100,000 iPhone customers every month switching their iPhone's service to T-Mobile, Deutsche Telekom also said. The total number of iPhone users currently on the T-Mobile network hit 1.8 million at the end of the quarter, half of which were iPhones activated by MVNOs that resell T-Mobile service. The other half consisted of T-Mobile contract subscribers who brought their existing iPhones to the network under the BYOD program, T-Mobile said.
In other announcements, T-Mobile said it exceeded its previously stated goal of $900 million in annual gross cost savings for 2012, which enabled investment in its "Challenger" business strategy, Deutsche Telekom said. T-Mobile will continue to look for ways to reduce overhead and other operational costs "without adversely impacting its customer experience and network operations," the company added. "This includes re-evaluating the company's cost structure and eliminating initiatives that do not fit the 'Un-carrier' value proposition and business model." These cost savings will be "largely reinvested into the company."
In updating the progress of T-Mobile's network improvements, Deutsche Telekom said T-Mobile's HSPA+ 4G network currently serves 225 million people nationwide, combining its AWS and 19,00MHz HSPA+ networks. Markets covering 142 million people het HSPA+ 4G access in the 1,900MHz band.
The carrier is migrating HSPA+ technology to the 1,900MHz band to make room for 4G LTE in its AWS band.
T-Mobile also said it is accelerating the launch of LTE, which will now reach 100 million people mid-2013 and more than 200 million people by the end of the year.
LTE networks have been completed in Las Vegas and Kansas City, Mo., and are ready for LTE device launches this year, the carrier said.
Latest posts by Joseph Palenchar
(see all)