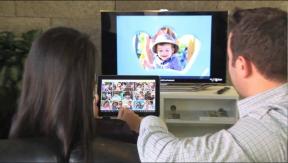 Port Washington, N.Y. – Systemax said weak retail performance offset gains in its industrial products division, leading to fourth-quarter and full-year losses.
The company lost $19.8 million in the fourth quarter, ended Dec. 31, compared with a prior-year loss of $27.1 million, as total sales declined 6.5 percent to $874.2 million and comp sales fell 21.4 percent despite favorable currency fluctuations.
For the full year, losses hit $43.8 million, compared with a year-ago loss of $8.3 million, while total sales slipped 5.4 percent to $3.4 billion.
Broken out by segment, sales at the company's consumer channel business, which includes its TigerDirect website, catalog and North American retail stores, declined 22.7 percent to $315.2 million in the fourth quarter and fell 16.8 percent to $1.2 billion for the full year.
In contrast, business-to-business sales rose 6.1 percent to $559 million in the fourth quarter and increased 2.3 percent to $2.2 billion for the full year.
In a statement, Systemax chairman/CEO Richard Leeds pointed to "solid improvements" in gross margin and adjusted operating income thanks to a strategic decision to focus on its B-to-B operations. Results were also buoyed by the "outstanding" top- and bottom-line performance of its industrial products group, which supplies tools, workbenches, motors, janitorial and plumbing equipment, and other industrial goods, and recently launched a third-party marketplace website.
In contrast, "Our consumer business delivered disappointing results as it continues to face a very competitive environment," Leeds said, although initiatives to strengthen operating efficiencies have already improved gross margins and reduced operating loss.
Broken out by product category, CE comp sales declined 22 percent in the fourth quarter; computer accessory comps declined 10.3 percent; computer comps declined 6.8 percent; and computer component comps fell 5.5 percent.
In a research note, Janney Montgomery Scott retail analyst David Strasser said gross margins were boosted by the addition of more profitable products including small appliances, an increase in private-label sales, more disciplined pricing, a higher-margin sales mix and the opening of a new distribution center.
But online competition and weakness in the computer category will continue to weigh on Systemax's sales this year, Strasser said.
Latest posts by Alan Wolf
(see all)